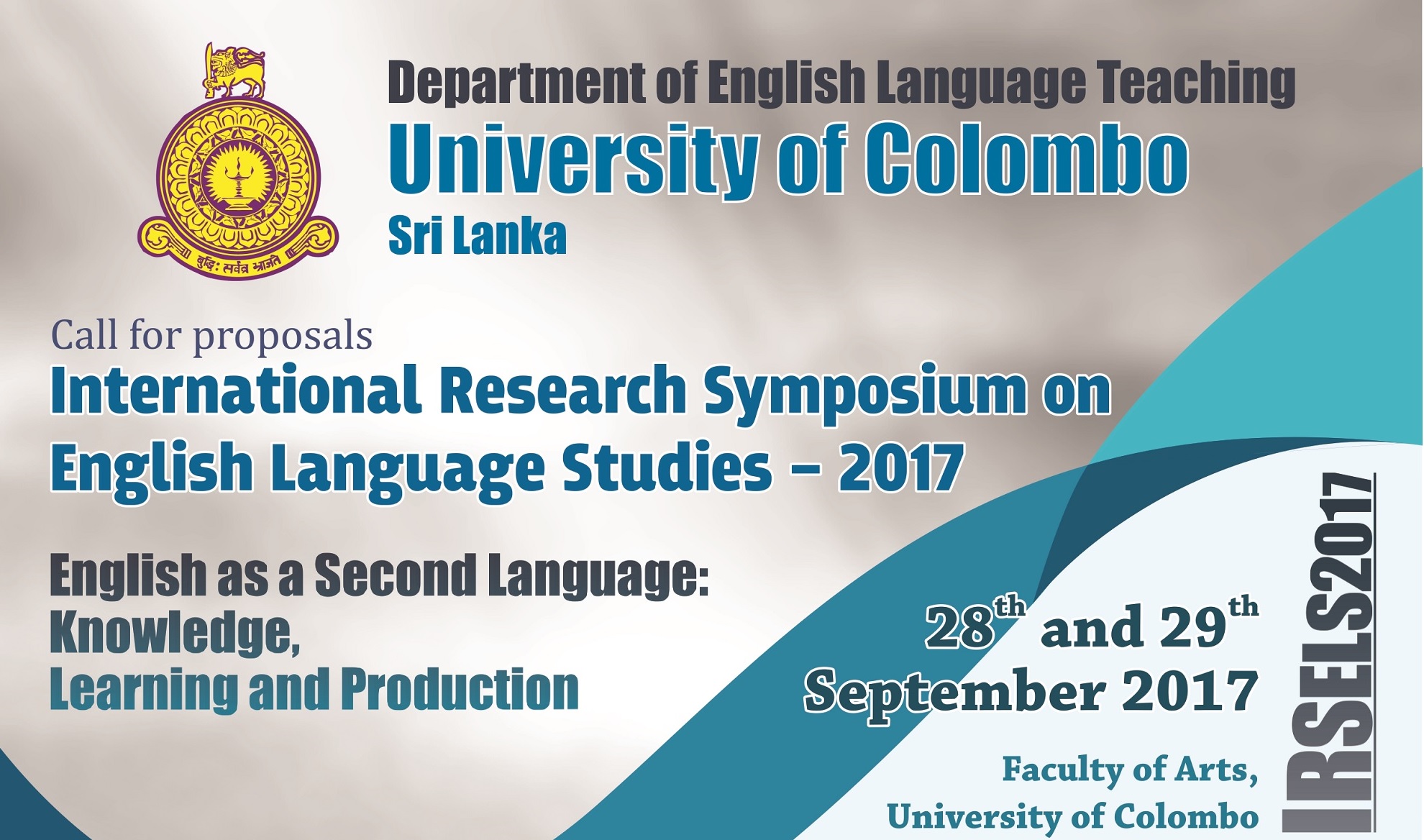 International Research Symposium on English Language Studies – 28th Sept.

The  
abstract submission deadline
 for IRSELS2017  is
extended
up to
17 July 2017

.
———————————————————————————————————————-
Call for proposals
International Research Symposium on English Language Studies – 2017
English as a Second Language: Knowledge, Learning and Production
Symposium date: 28th and 29th September 2017
Venue: University of Colombo
With the rise of English as a global lingua franca, the field of second language studies has become enriched with innovative, reflective and rigorous research aimed at evaluating and challenging the existing theory and practice of second language teaching. In order to provide a forum for such research conducted both locally and internationally to be presented and discussed, the Department of English Language Teaching of the University of Colombo is holding its second international symposium on language studies. The organizing committee invites proposals for papers, poster presentations or workshops on the following broad themes:
• Language and Education
• Theoretical and Applied Linguistics
• Innovation in Language Teaching
• Translation Pedagogy
• Language, power and ideology
Proposals on topics related to the above themes will also be considered.
Deadline for submission of proposals: 10 July 2017   is extended up to  17 July 2017
For more information, please contact the organizing committee through the following email address or telephone number:
Email: irsels2017@eltu.cmb.ac.lk
Telephone: +94 11 2506705