The Department of Geography, University of Colombo with the collaboration of the Sri Lanka Association of Geographers (SLAG), intend to hold "National Geography Conference" on the theme of "Power of Geography for National Development" on 04th May 2018.
The deadline for the extended abstracts has been extended up to 23rd March 2018.
This is a national level conference, providing a platform to present their research papers for Researchers and Academia in Sri Lanka. The Department of Geography and SLAG anticipate to accommodate University students, Senior Academics and Researchers from all Universities in Sri Lanka and other Research Organizations.
SLAG was previously known as "Ceylon Geography Society" and has a great history since 1939. Since then, it has contributed to country's national grid by way of Research, Education, Awareness and also organizing conferences in this nature.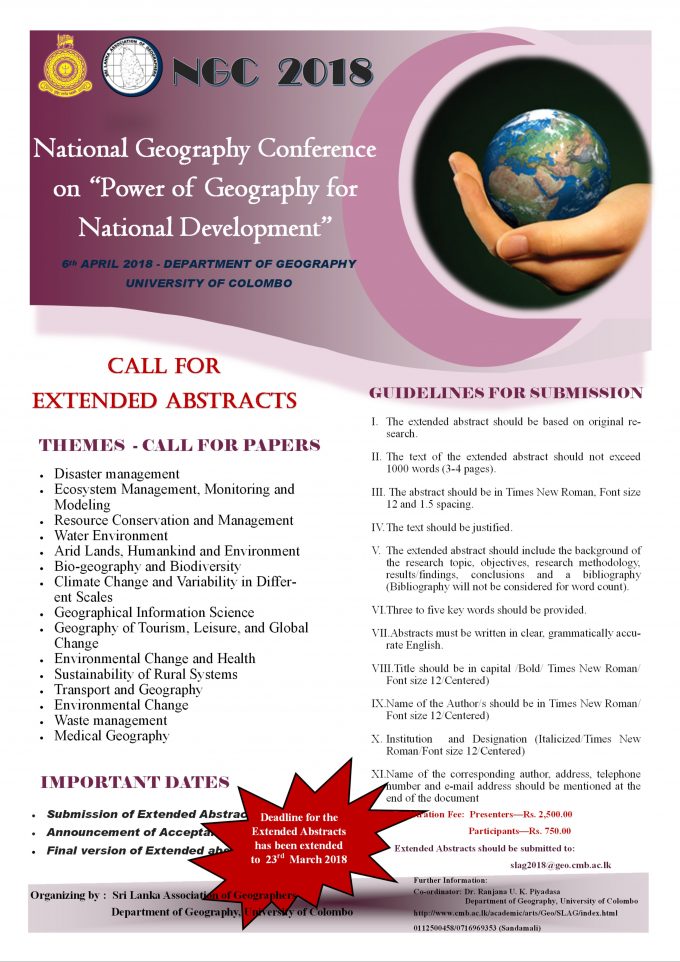 Download the poster :    

Category:
conference
,
News & Events
,
Slider