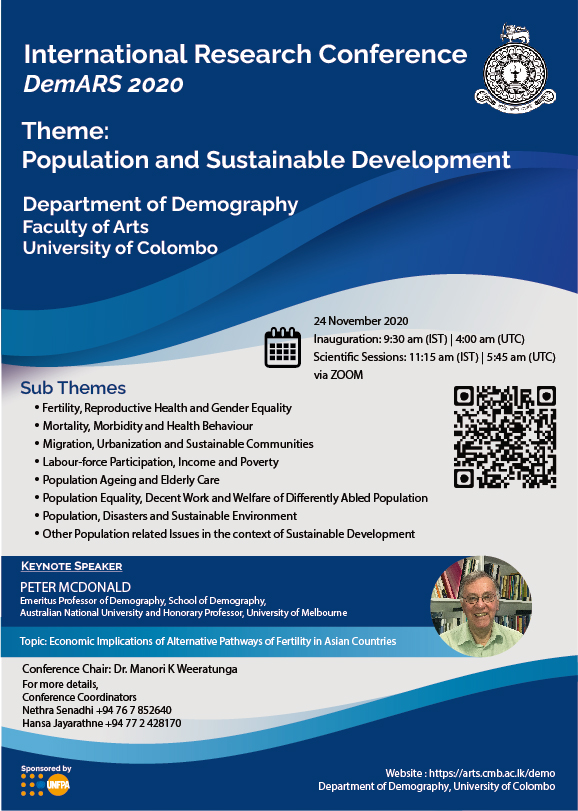 International Research Symposium (DemARS 2020), Department of Demography – 24th Nov.
The Department of Demography organized the International Research Conference (DemARS 2020) on 'Population and Sustainable Development' on 24th November 2020 .  This was held virtually on Zoom due to the current COVID-19 situation in the country.
The keynote speaker of this event was Peter McDonald, Emeritus Professor of Demography, School of Demography, Australian National University and an Honorary Professor of the University of Melbourne.  He delivered the speech on 'Economic Implications of Alternative Pathways of Fertility in Asian Countries'.