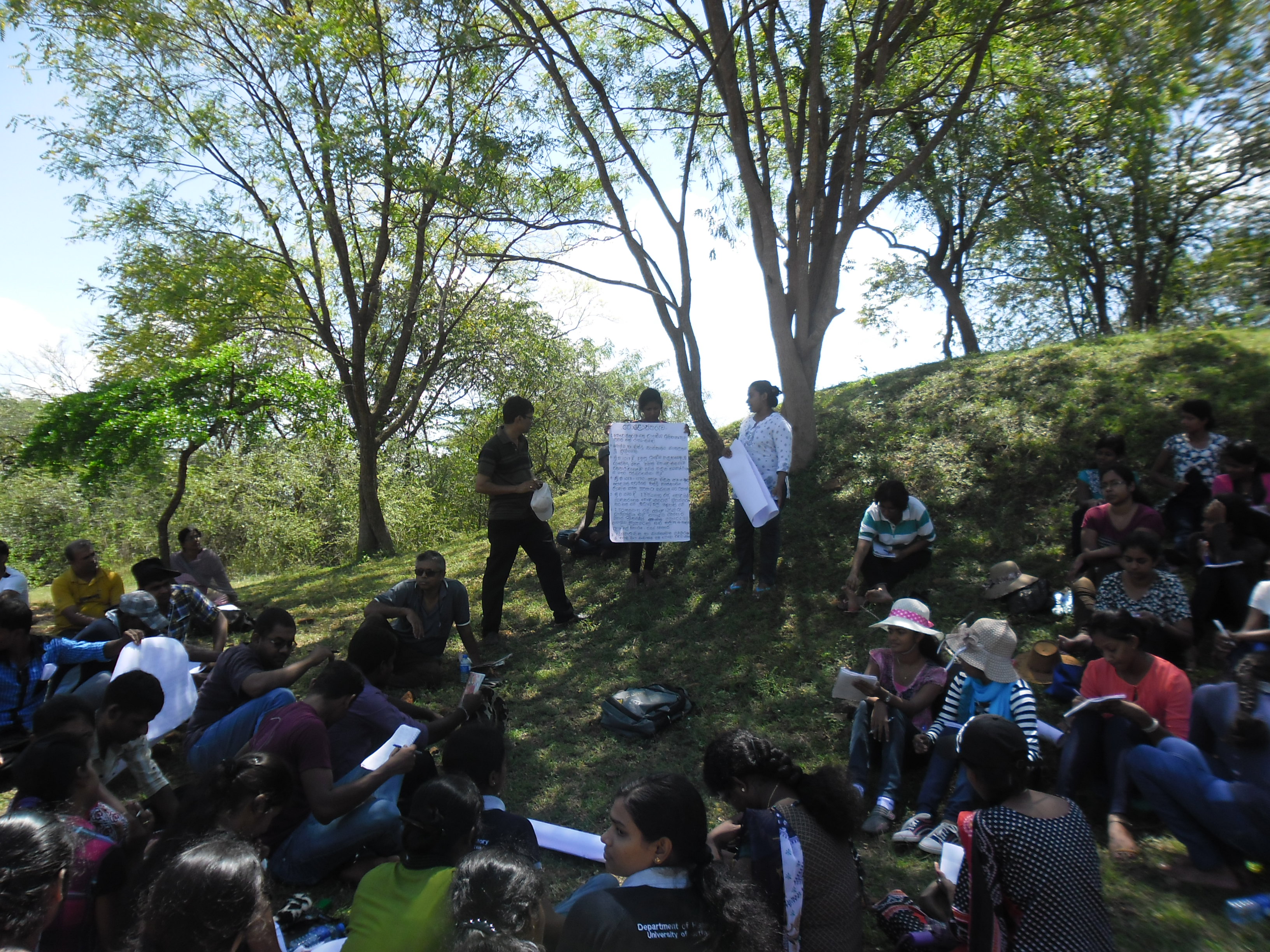 History and Community Project Polonnaruwa Workshop – 2016
The Department of History completed its final workshop and field trip of its History and Community Project for 2015/2016 held in Polonnaruwa from the 20th 24th April 2016. Students from the University of Colombo and University of Jaffna critically analyzed historical spaces and the art and architecture of specific sites. They also discussed and questioned the dominance of the single narrative in theory and Historiography.
Resource person include Dr. Nirmal Ranjith Dewasiri, Dr. Janaki Jayawardena, Professor Ananda Tissa Kumara from University of Colombo and Mrs. S. Shanthini, Mr. P. Ahilan, Mr. Wimal Swaminadan from University of Jaffna.