Student Exchange programme – 2014
Swasha Fernando, Rebecca Surenthiraraj and Atarah Senn are currently representing the Department of English as exchange students at the University of Giessen, Germany. They will spend the summer semester studying courses in Literature, Linguistics and Cultural Studies, and are also working on the International Corpus of English – Sri Lanka joint research project as student assistants. " It has been an amazing experience being at JLU Giessen. Adjusting to a new cultural context, meeting other students from many countries across the globe and living and traveling alone has been more educational than we expected. Academically too it is quite a different experience, and we believe that the semester we spend in Giessen will broaden our knowledge base as well as improve our understanding of our particular field/s of study. We are grateful to the Department of English for the opportunity and we hope to exploit it!" – Swasha Fernando, Rebecca Surenthiraraj and Atarah Senn.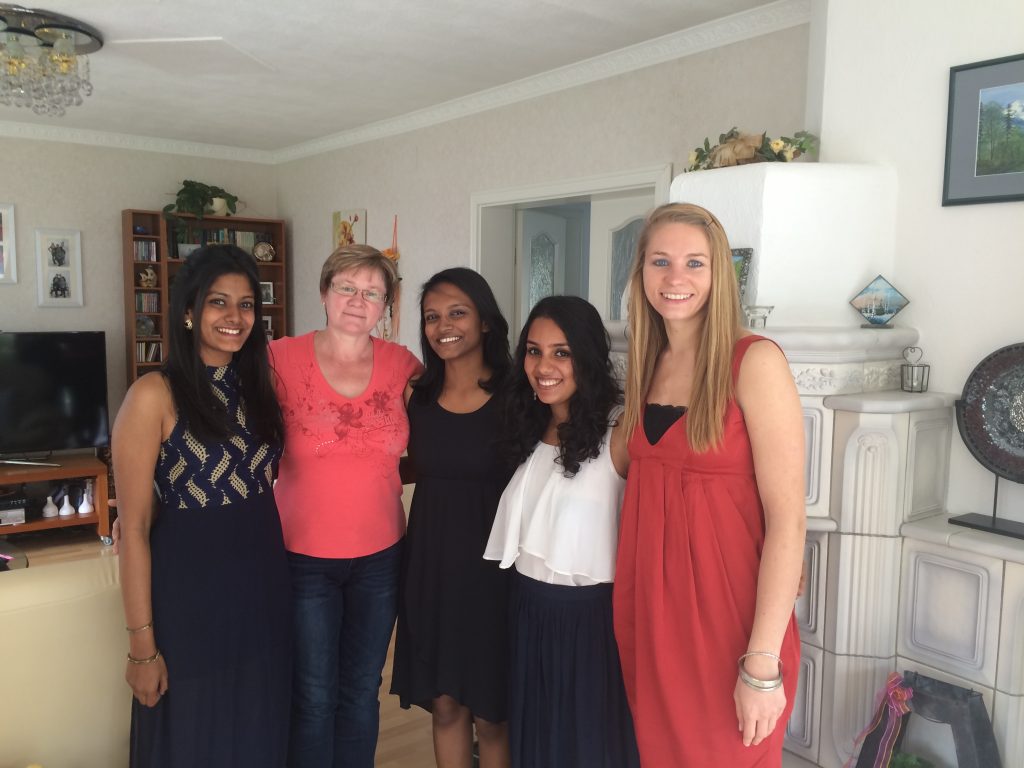 Sandani Abeywardena, Kevin Perera and Avanthi Jayasuriya, 3rd year Special Degree students of the Department of English were the latest batch of students to participate in the exchange programme in 2014
"The experience that the exchange program provided was invaluable in many ways. The challenges it brought forth tested and defined our life skills while the opportunities it presented allowed us to experience a heretofore alien sense of freedom and independence and a broadened perspective of the world." – Avanthi Jayasuriya
"JLU, Giessen facilitates the convergence of students from different countries and interaction with this diverse community as well as being exposed to different techniques of teaching and learning, diverse opinions and cultures have influenced my own thinking. The previously unknown challenges of living alone, the independence as well as the responsibility and the golden opportunity to travel, explore and relish being in new places and meeting different people have made these few months an unforgettable time in my life. This program has been an enriching experience both academically and on a personal level, and I'm truly grateful to the Department of English for this opportunity." – Sandani Abeywardena
"God changed my life through my experiences in Germany. Enjoying a Berlinien Currywurst all alone in Alexander Platz and contemplating about all the friends I made from around the globe was one of many experiences that taught me to be independent and exposed me to many areas of life. The academics was great and a new experience as well. I thank UOC, specially the Department of English and the IUUC for this opportunity." – Kevin Perera.