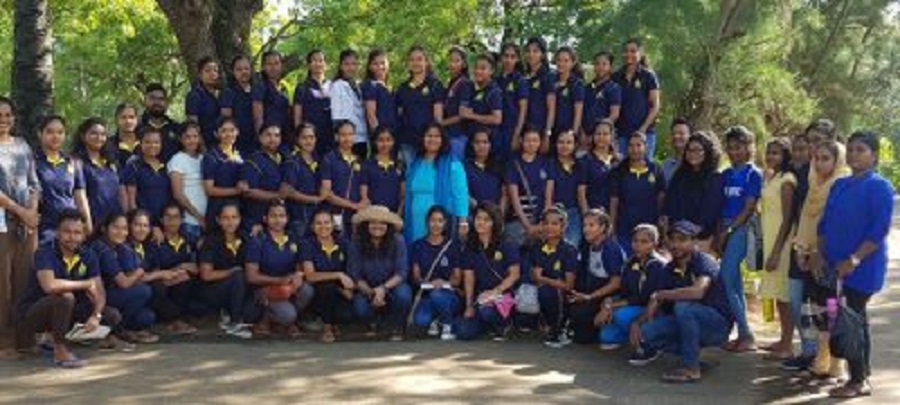 Annual Field Research Study – 2020
The Annual Field Research Study of the Department of Political Science and Public Policy was to Sumedhankapura, Trincomalee and took place from the 8th to the 10th of January, 2020. The aim of the visit was to enable third year special students of the department to acquire knowledge about the political participation of Sinhalese in majority Tamil speaking District in the sample field. Prior to the visit, the students were trained on developing a questionnaire and conducting field research by Senior Lecturer, Dr. Pradeep Pieris. The Head of the Department, Ms. Darshani De Silva, Senior Lecturer, Mahesh Senanayaka, Dr. Pradeep Peiris and Lecturers, Crishni Silva, Mohammed Faslan and junior staff members assisted the students with understanding each item in the questionnaire, clarified doubts and instructed them before sending them to the field.
Students had a discussion with the Chairman and members of Trincomalee Town and Gravets Pradeshiya Sabha where the Sumedhankarapura belongs. Students got the political and ethnic composition of the Pradeshiya Sabha and the services to Sumedhankarapura. Then student vist the Sumedhankarapura and met the  Grama Niladari. He gave a brief history of the village and summary of its current composition. Then, students were divided into 3 groups and were sent to the filed under the supervision of lecturers. Students were given an opportunity to use research tools such as questionnaires and observation. Apart from the field study, students were given opportunity to get the exposure of Koheswaram Kovil, hot water spring in Kanniya and Naval Museum.