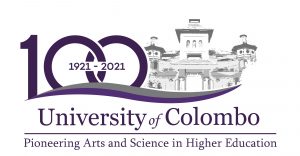 Events in line with the Centenary Celebrations
International Conference on Buddhist Studies
With the aim of celebrating the centenary of introducing Pali and Buddhist Studies in higher education, the department has planned to organize an international conference for national and international scholars to share experiences and new dimensions of teaching and learning Pali and Buddhist Studies.
To disseminate the research findings and knowledge on Buddhist Studies among the undergraduates and academics, the department will launch its own journal in the year 2021. 
Launch of Buddhist Studies Journal (Undergraduates)
The Buddhist Studies Journal of Undergraduates will be compiled with the expectation of encouraging undergraduates to improve research skills and academic writing skills. 
This lecture series will be conducted throughout 2021 by invited speakers in the field of Buddhist and Pali Studies. The series is expected to commence from the month of February 2021.