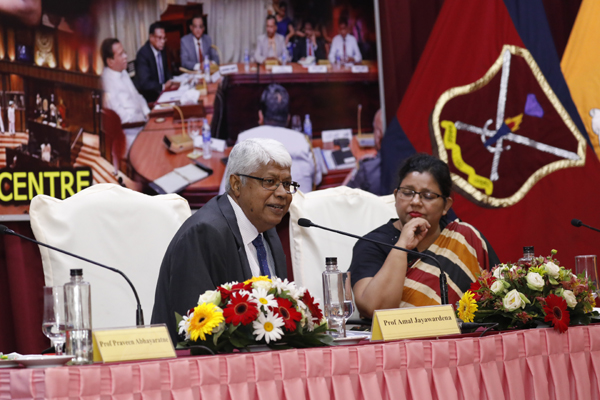 Academic Contribution to Sri Lanka Army – OCDC Seminar 2019
Academic Staff of the Department of International Relations, disseminated their knowledge in the Sri Lanka Army -OCDC Annual Seminar on "Challenges in Evolving the National Security in Sri Lanka", which was held on May 30th & 31st 2019.
Head of the Department of International Relations – Dr. Maneesha Wanasinghe Pasqual  has presented on "endeavoring National Interests" at the First Session, and Ms. Menik Wakkumbura, Lecturer has presented on " Threat Perceptions in National Security" at the Second Session on 30th May 2019. Also, Department Former Head, Professor Emeritus Amal Jayawardane has chaired the Inaugural Session. The two-day seminar is scheduled for 5 sessions gathered with academics and professionals in the field of Security Studies and International Relations to discuss vivid developments considering the National Security of Sri Lanka. The inauguration ceremony graced by Chief Guest and Keynote Speaker, Lieutenant General Mahesh Senanayake, the Commander of the Sri  Lanka Army.