M.B Ariyapala Auditorium
Remembering the first and foremost head of the department, Late Professor M.B Ariyapala, the newly built auditorium is named. It is now used both by the department and the outsiders for several academic and other activities. Enriched with modern facilities this auditorium is a prime location for faculty activities.
Library
Library of the department consists of a rare collection of Sinhala classics, dictionaries and encyclopedias, and books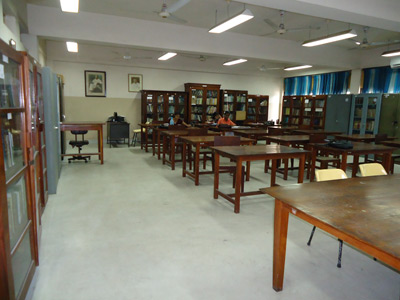 related to different subjects and fields. It also has access to the international literature and knowledge via its computer network. Students who follow their major in Sinhala can use this library for the par excellence of their academic carrier.
Conference and Discussion room
Recently built this premises is used for the administrative meetings and other related activities of the department. It is also used for other general activities related to the faculty administration. With modern facilities and amenities this location provides a place for discourse.