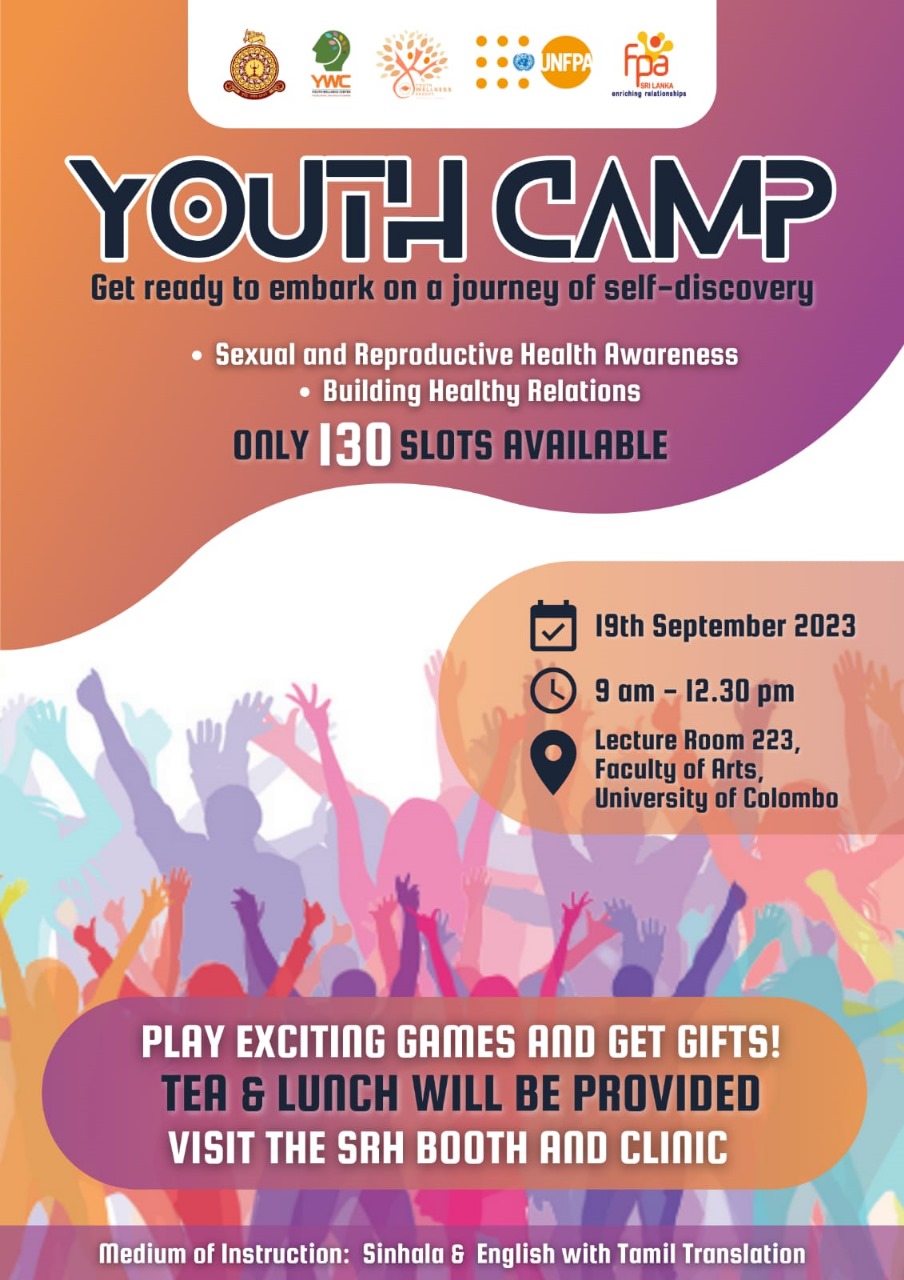 The Youth Camp | Faculty of Arts
The Youth Camp, organized by the Youth Wellness Center of the Faculty of Arts, University of Colombo, successfully completed its first workshop on 19th September 2023, which was held from 9 a.m. to 2 p.m, in Room No. 128. The Youth Camp is designed under the theme of 'discovering youth' and the workshop has delivered awareness sessions, group activities, demonstrations about tools used for reproductive and sexual health, and a medical clinic.
The workshop attracted youth participation through various games, quizzes and raffles held throughout the session.
The Youth Camp was supported by the Family Planning Association of Sri Lanka (FPA) and the programme was funded by the United Nations Population Fund (UNFPA).
The event was held with the presence of the Dean, Faculty of Arts Senior Professor Lasantha Manawadu, Director (Medical) Dr. Nuzrath Nasoordeen, Director (Outreach Activities) Mr. P. Rajapaksa, and Senior Staff of the Youth Wellness Center, including Mr. Dhamma Dissanayake (Director), Dr. Menik Wakkumbura (Coordinator), and Dr. Darshi Toradeniya (Activity-Coordinator).
The workshop attracted 120 undergraduates in all years and were awarded participation certificates at the completion of the programme.
The Youth Camp was organized with the vounterrism of the Youth Wellness Society of the Faculty of Arts.