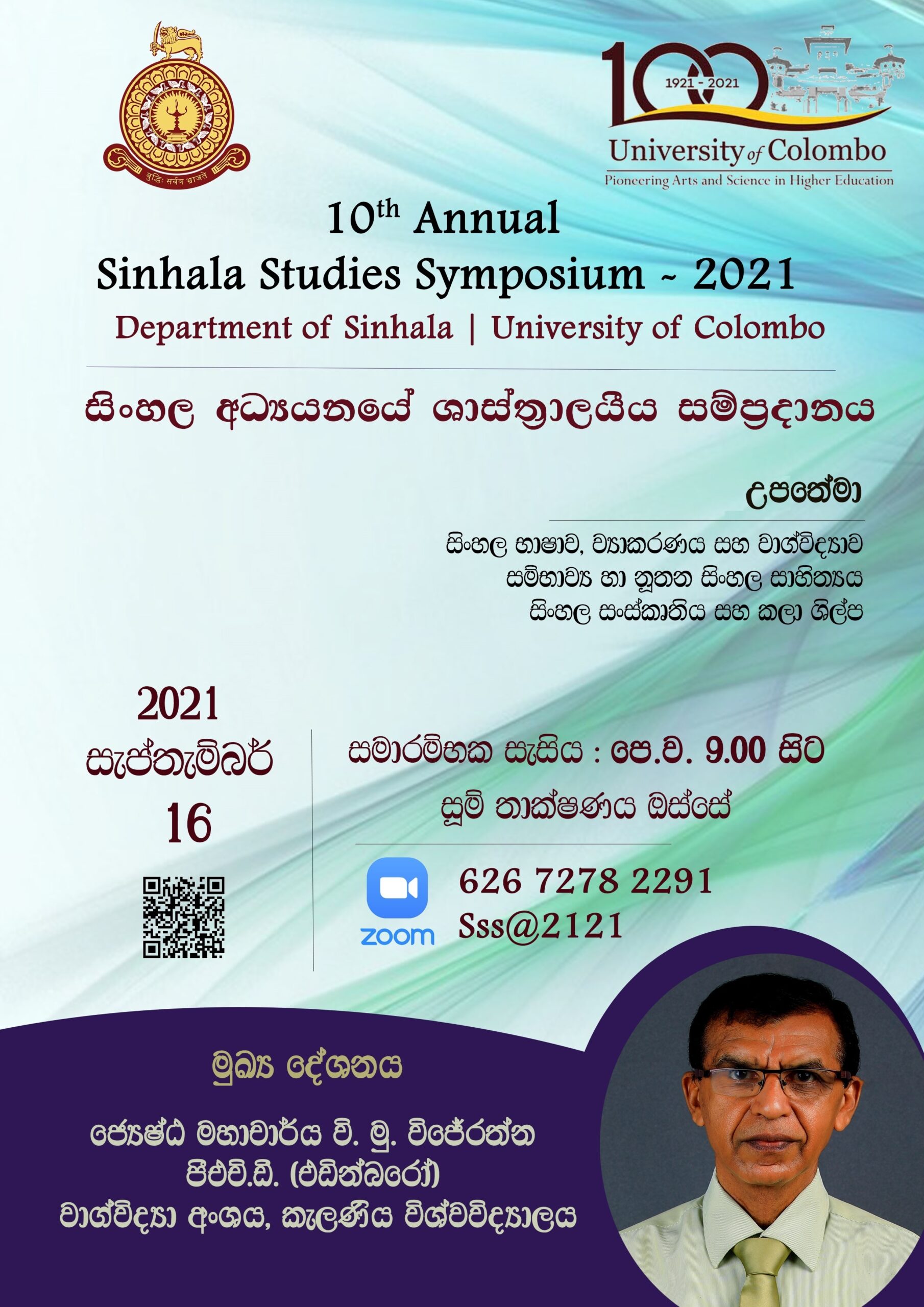 10th Annual Sinhala Studies Symposium 2021 – 16th Sept.
---
The Inauguration of the 
10th Sinhala Studies Symposium 2021
 organized by the Department of Sinhala was held on 
16th September 2021 
via zoom platform. The Vice-Chancellor, Senior Professor Chandrika Wijayaratne  graced the occasion as the Chief Guest of the symposium.
The keynote address was delivered by Senior Professor W.M. Wijerathne
, 
Department of Linguistics, University of Kelaniya.
This year's symposium was held under the theme of  'Academia's Contribution to Sinhala Studies' to mark the centenary of teaching Humanities and Social Sciences in Higher Education.  This annual symposium provided a forum  for  students and scholars  to disseminate their  research findings in the field of Sinhala language, literature and culture with a wider audience.