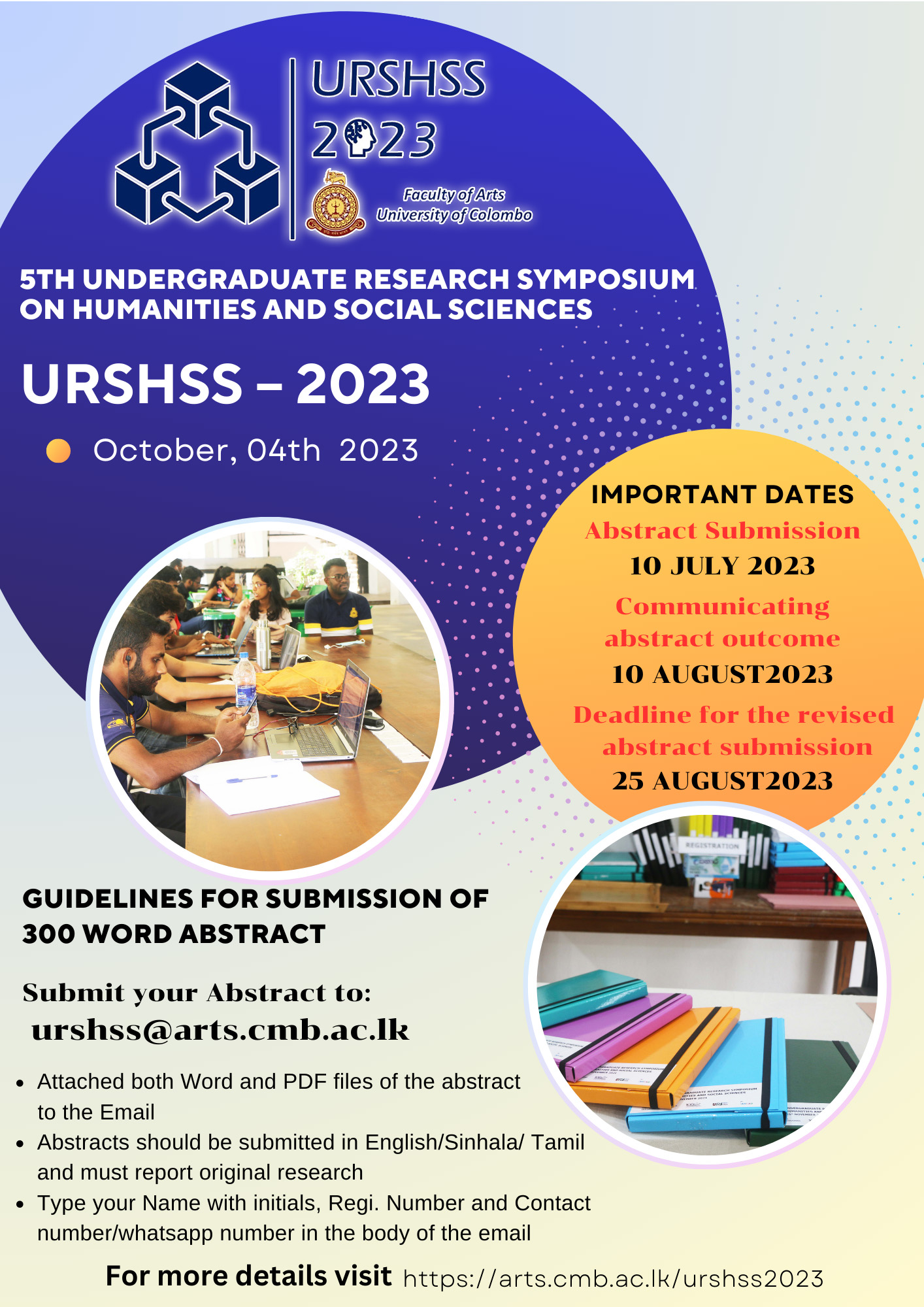 Undergraduate Research Symposium on Humanities and Social Sciences | Faculty of Arts
The fifth consecutive undergraduate research symposium of the Faculty of Arts will be held this year under the auspices of Vice Chancellor, Senior Professor H.D. Karunaratne, and Dean, Faculty of Arts, Senior Professor Lasantha Manawadu. This annual symposium offers undergraduates in the final year of the Honors Degree and Study Stream Degree Programmes a venue to present their research findings. The key objective of the symposium is to enhance research skills, meet the research audience and publish research on those who successfully complete their degrees. The symposium inculcates undergraduates in the research culture.
Final-year undergraduates are encouraged to submit their abstracts written in English, Sinhala, or Tamil languages. Follow the notices for further information.