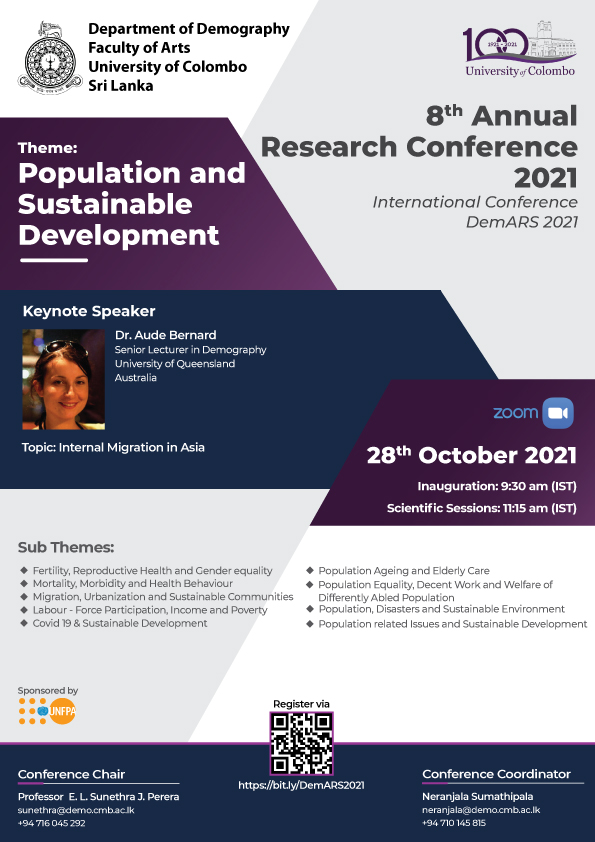 8th Annual Research Conference – (DemARS 2021 ) – 28th Oct. 2021
8th Annual  Research Conference(International) – DemARS2021, of the Department of Demography, Faculty of Arts, University of Colombo will be held on 28th October 2021 at 9.30 am(IST) onwards via ZOOM, under the theme of Population and Sustainable Development. This is the International edition of the 8th Annual Research Symposium (DemARS) conducted by the Department of Demography.
Please register to the Conference Using the below link on or before 26th October 2021.