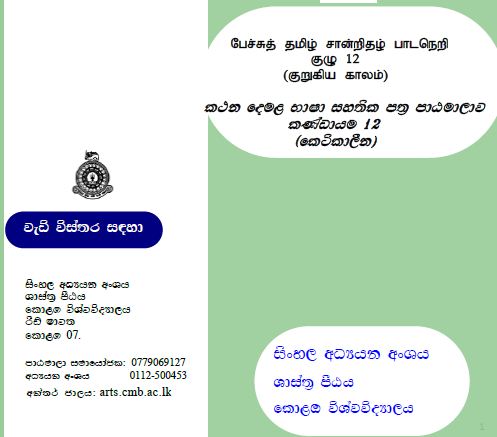 Certificate Course in Spoken Tamil – 2020 (Batch 12)
The Department of Sinhala, Faculty of Arts entertains applications for the Certificate Course in Spoken Tamil (Short Course ) – 12th batch, up to 30th August 2020.
This course will be suitable to the personnel employed in public and private sector organizations, university students and school teachers who wish to improve their skills in listening, speaking, reading and writing in Tamil and would like to communicate fluently in Tamil.  (No formal qualifications are necessary.)  Teaching will be based on the syllabus  relevant to the Official Languages Efficiency Bar Examination – Level III .