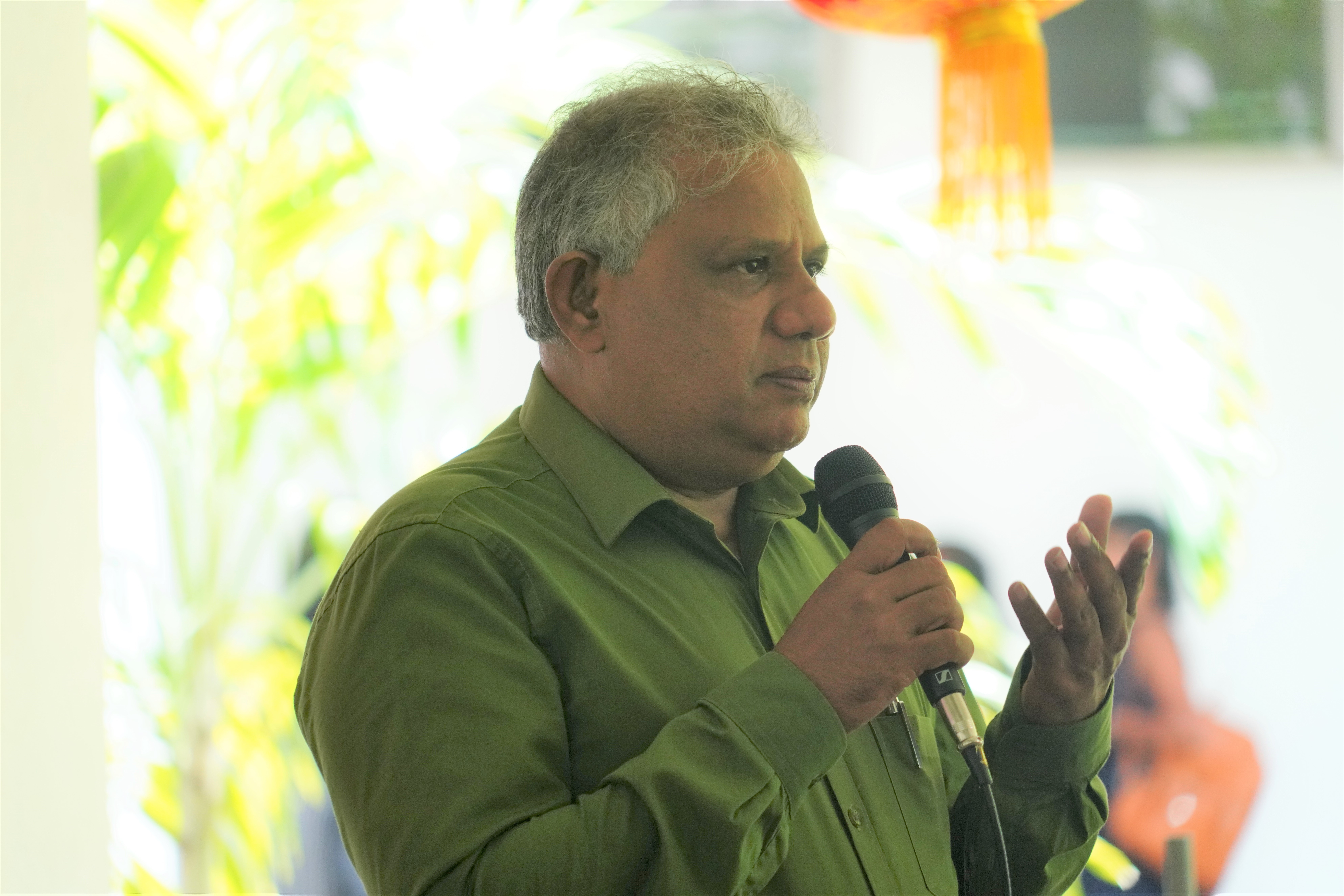 Chinese Culture Event : Confucius Institute Day – 25th Oct.
Confucius Institute Day, the annual Chinese culture event, organized by Confucius Institute of the University of Colombo Sri Lanka(CIUC) was organized on 25th October 2019, from 12:00 noon – 3:00 pm in the Yellow Tables Area, Faculty of Arts.

Prof. Dhammajothi, Local Director of CIUC, delivered the welcome address to all invitees and visitors. Senior Professor Premakumara de Silva, Dean, Faculty of Arts made an encouraging and inspiring speech in the opening ceremony. He detailed the contribution and depicted the bright prospect of CIUC.

The culture event presented unique Chinese culture performances including Guqin and cucurbit flute music, Chinese traditional dance and Chinese tea-making ceremony.  Chinese food, dumplings, spring rolls and stuffed buns were offered. The participants were interested in learning the Chinese for the food and practicing using chopsticks while getting the bite. Games like shuttlecock and rope-skipping excited the youth. The invitees, students from UoC and schools enjoyed the beauty and uniqueness of Chinese art and culture.