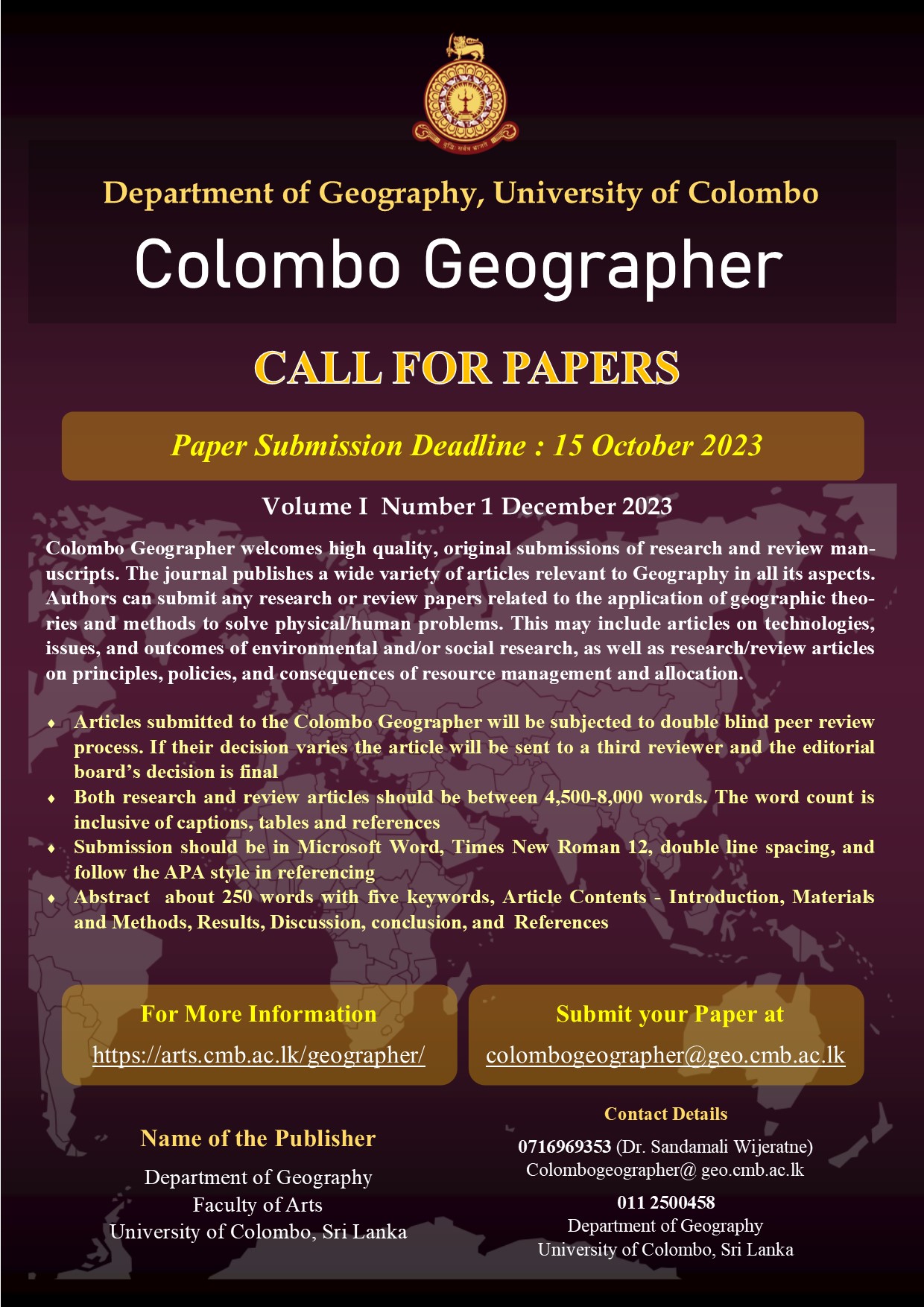 Colombo Geographer | Call for papers
Colombo Geographer welcomes high quality, original submissions of research and review manuscripts. The journal publishes a wide variety of articles relevant to Geography in all its aspects. Authors can submit any research or review papers related to the application of geographic theories and methods to solve physical/human problems. This may include articles on technologies, issues, and outcomes of environmental and/or social research, as well as research/review articles on principles, policies, and consequences of resource management and allocation.
Send your quality papers to the editorial board of the journal at colombogeographer@geo.cmb.ac.lk on or before the deadline.