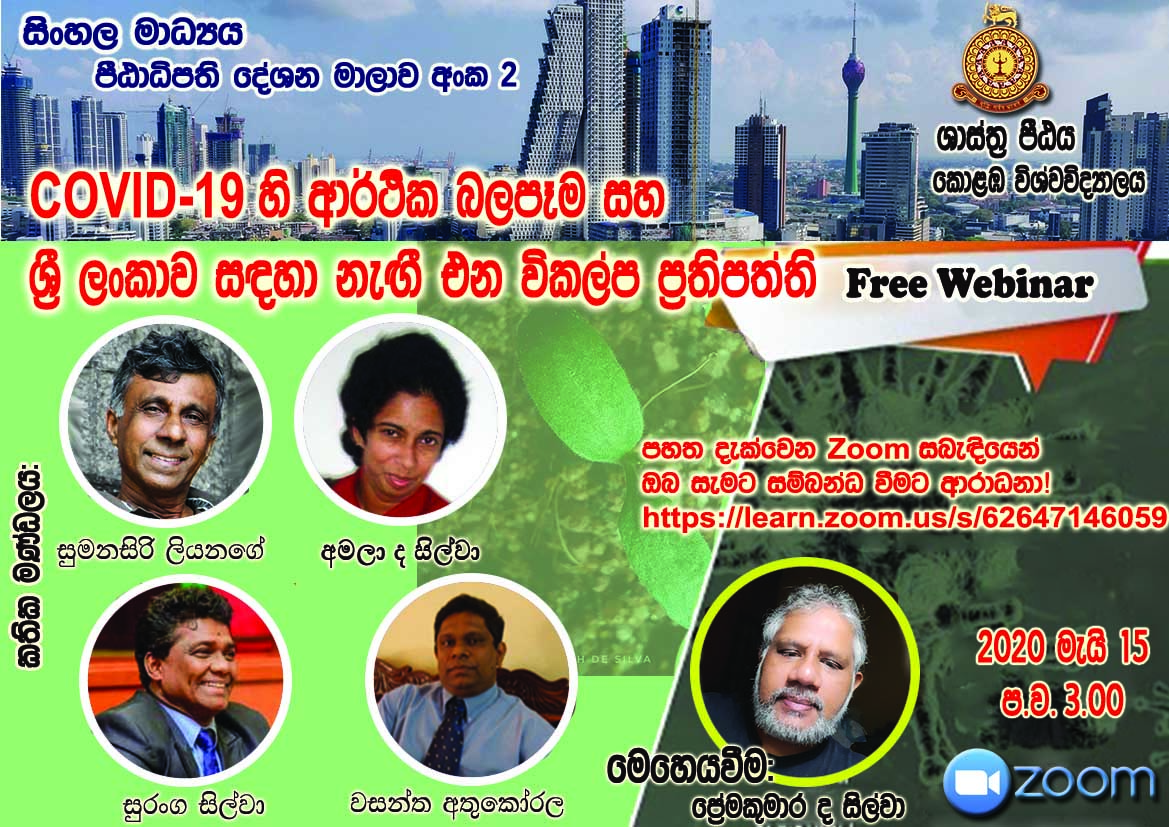 Dean's Lecture Series in Sinhala Medium – No. 2 ( COVID – 19 හි ආර්ථික බලපෑම සහ ශ්‍රී ලංකාව සඳහා නැඟී එන විකල්ප ප්‍රතිපත්ති) – 15th May
The 2nd lecture of the Dean's Lecture series in Sinhala medium ( COVID – 19 හි ආර්ථික බලපෑම සහ ශ්‍රී ලංකාව සඳහා නැඟී එන විකල්ප ප්‍රතිපත්ති )  was held on 日本藤素
ng>15th May 2020 via zoom facility under the patronage of Senior Professor Premakumara de Silva, Dean, Faculty of Arts.
Dr Sumanasiri Liyanage, Prof Amala de Silva, Prof Suranga de Silva, Prof Wasantha Athukorala were the speakers of this webinar. The session was moderated by Ven. Prof. Wijitapure Wimalaratana.
This webinar can be viewed using the following url: