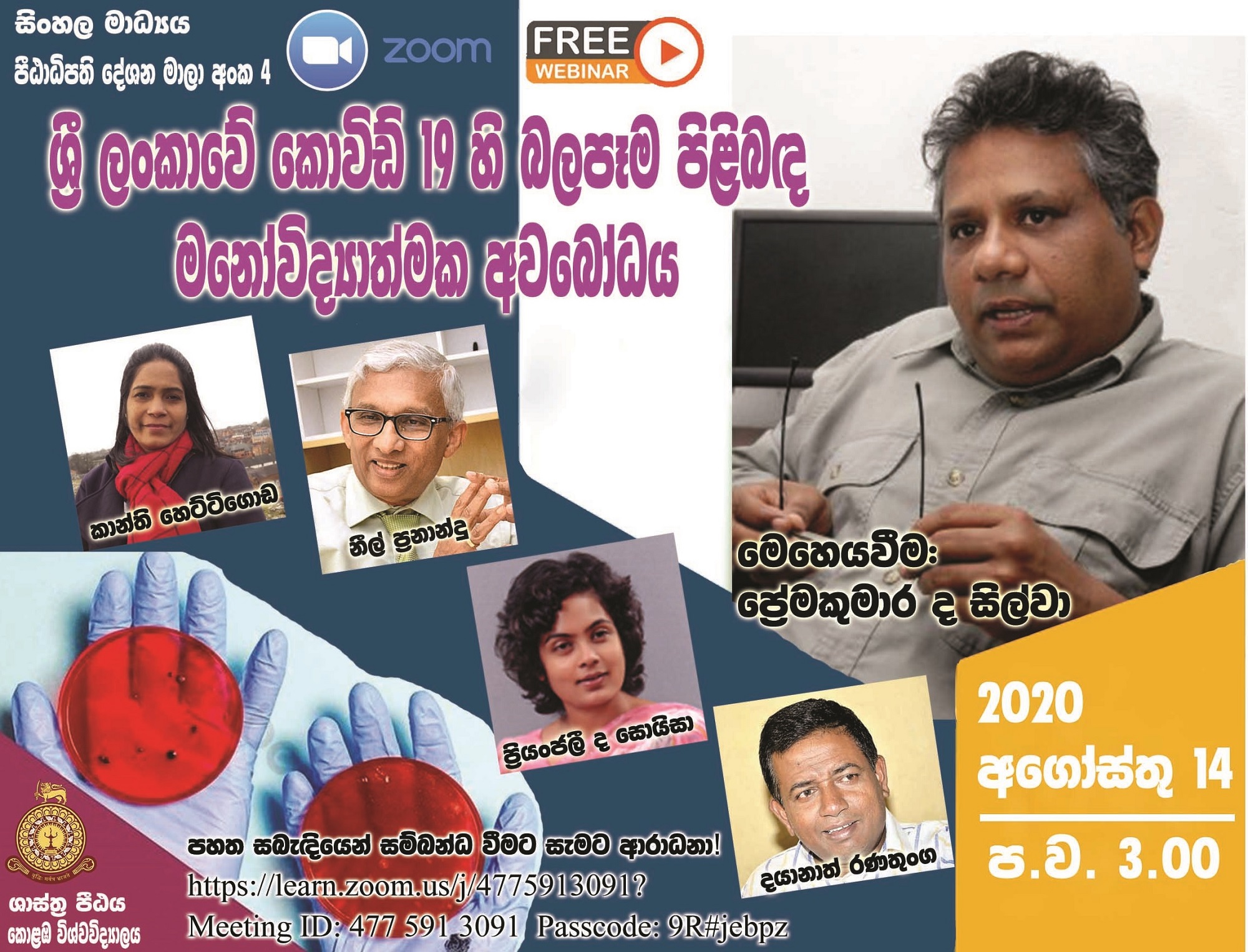 Dean's Lecture Series in Sinhala Medium – No. 4 (ශ්‍රී ලංකාවේ කොවිඩ් 19 හි බලපෑම පිළිබද මනෝවිද්‍යාත්මක අවබෝධය)- 14th August
The 4th lecture of the Dean's Lecture series in Sinhala medium (ශ්‍රී ලංකාවේ කොවිඩ් 19 හි බලපෑම පිළිබද මනෝවිද්‍යාත්මක අවබෝධය) was held on 14th August 2020 at 3.00 pm via zoom facility under the patronage of Senior Professor Premakumara de Silva, Dean – Faculty of Arts.
Dr. Neil Fernando, Prof. Priyanjalie de Soyza, Dr. Kanthi Hettigoda and Dr. Dayanath Ranatunga spoke at this webinar.
This webinar can be viewed using the following url: