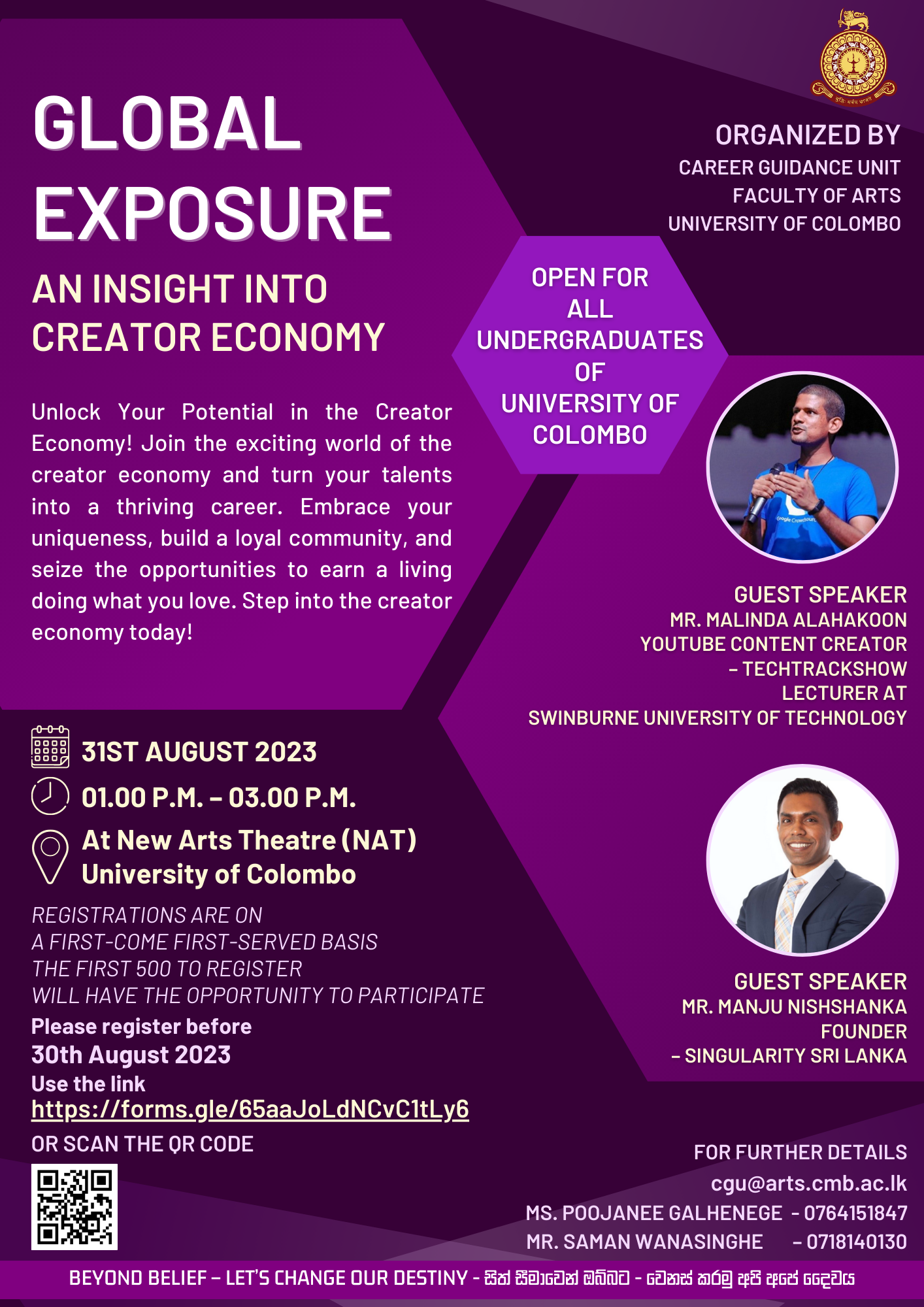 Global Exposure – An insight into Creator Economy
Global Exposure – An insight into Creator Economy
Unlock your potential and learn how to be a part of the Creator Economy! Embrace your uniqueness, build a loyal community and seize the opportunities to earn a living doing what you love!
Guest Speakers:
•Mr. Malinda Alahakoon
Youtube Content Creator –   TechTrackShow
•Mr. Manju Nishshanka
Founder – Singularity Sri Lanka
On 31st of August, 2033
From 1.00 PM – 3.00 PM
At New Arts Theatre (NAT), University of Colombo
Open for all undergraduates of University of Colombo
Get yourself registered soon!
The first 500 to register will have the opportunity to participate.