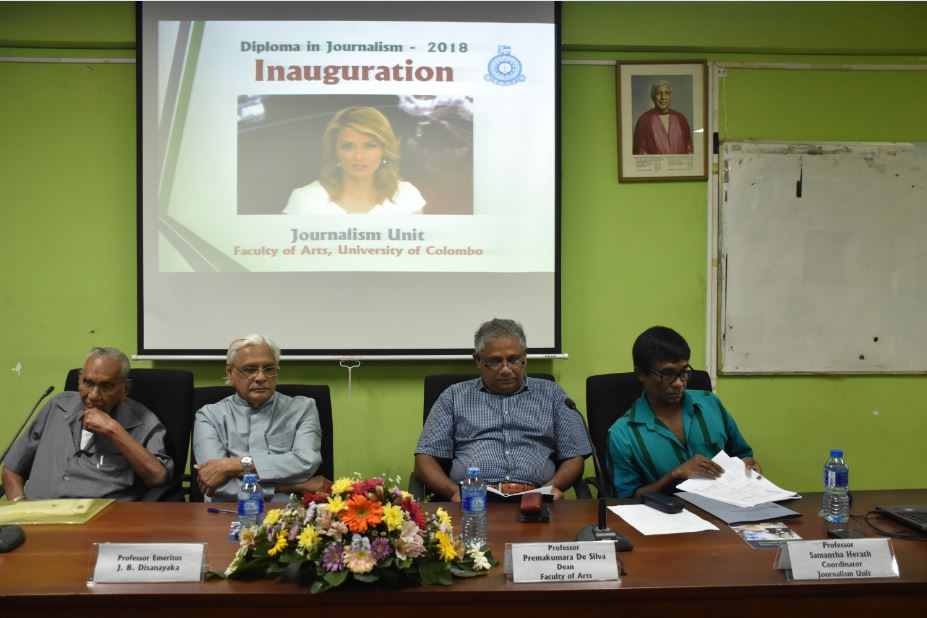 Inauguration Ceremony – Diploma in Journalism – 29th Sept.
The inauguration ceremony of the Diploma in Journalism course which is conducted by Journalism Unit, was held on the 29th September 2018 at 9.30 am in M. B. Ariyapala Auditoriuum, Faculty of Arts.
Professor Premakumara de Silva – Dean – Faculty of Arts, Professor Samantha Herath – Coordinator – Journalism Unit, Professor Emeritus J. B. Dissanayaka, Dr. Edwin Ariyadasa, staff of Journalism Unit and participants of the course were participated in the inauguration ceremony.