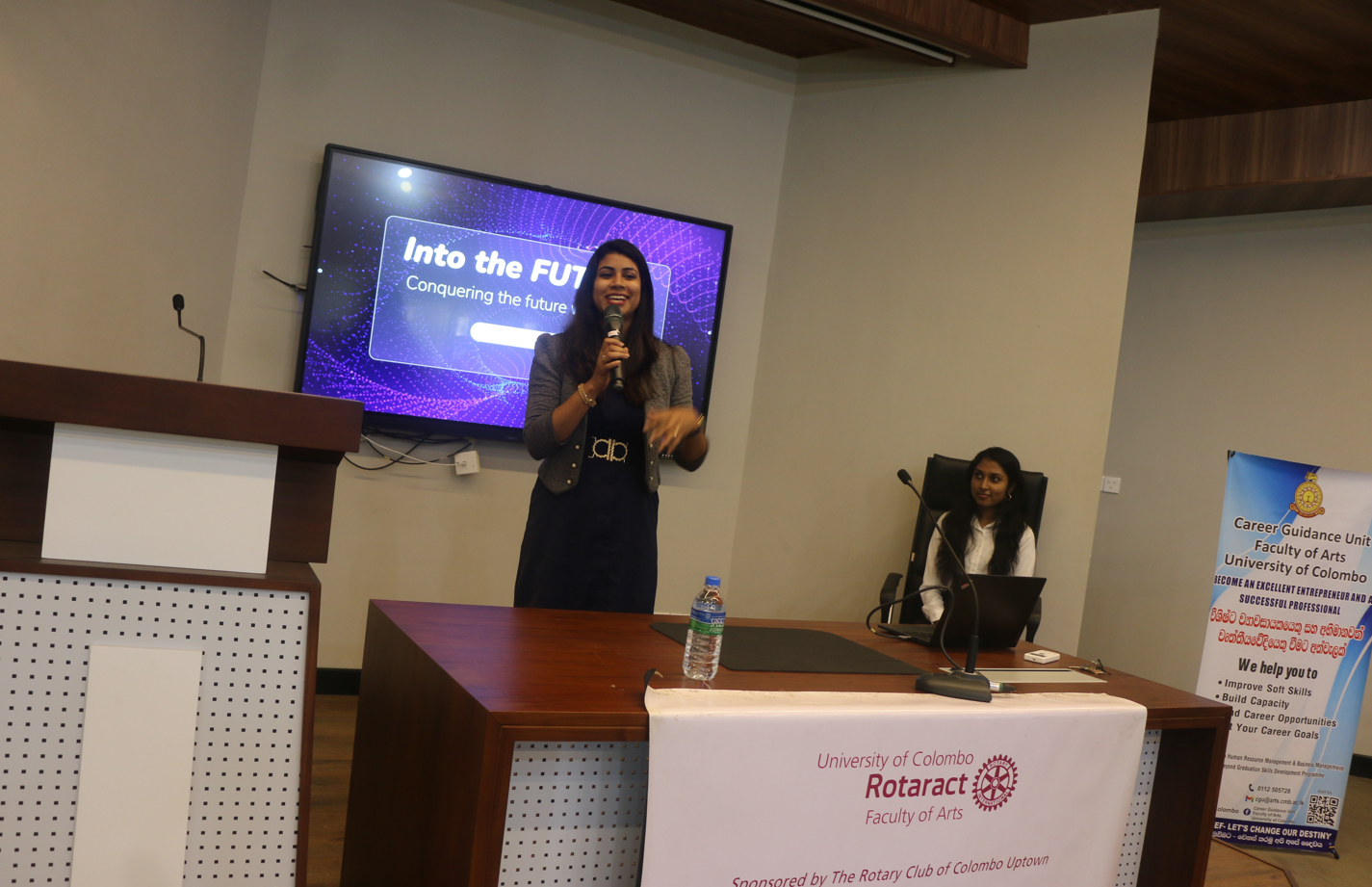 Into the Future – Conquering the Future Workplace
A guest lecture 'Into the Future – Conquering the Workplace' organized by Unilever Sparks of University of Colombo in collaboration with Career Guidance Unit and Rotaract Club of Faculty of Arts, University of Colombo was held on 18th of July, 2023. About 100 undergraduates representing all four years of the faculty and other faculties of the university participated. The guest speaker was Shehara Gamage who is an IT Business Partner, Go to Market at Unilever.
The Dean of the Faculty of Arts, University of Colombo Senior Professor Lasantha Manawadu, the Director of Career Guidance Unit, Faculty of Arts, University of Colombo, Mr. Saman Wanasinghe graced the event with their presence. The gathering was welcomed by the Director of the Career Guidance Unit of Faculty of Arts.  Senior Professor Lasantha Manawadu addressed the gathering briefly.
This informative session was conducted by Ms. Shehara Gamage for one hour and the students were able to acquire a broader understanding on topics such as AI technology, developing skills related to professionalism and utilizing modern day advanced versions of technology such as Artificial Intelligence for the betterment of future life. Throughout the lecture the importance of working together with the AI technology to create a more efficient, productive, and innovative environment was highlighted.