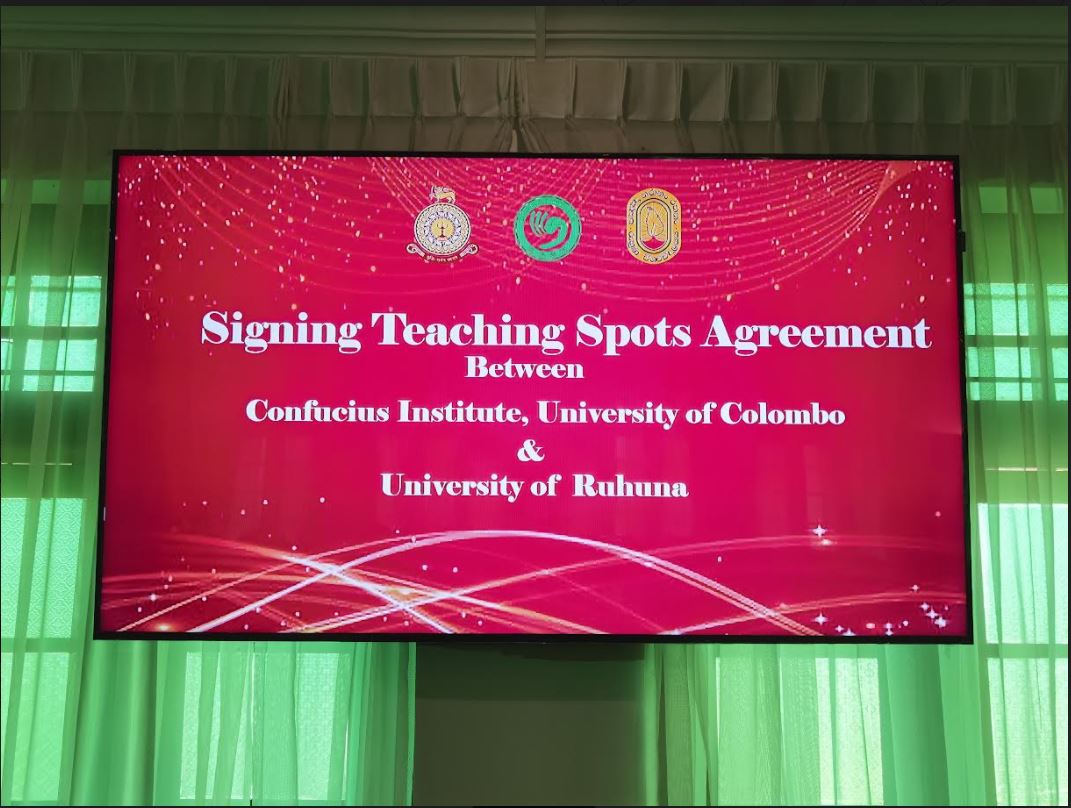 Signing Teaching Spot Agreement with University of Ruhuna – 18th Jan.
The Confucius Institute at University of Colombo signed Chinese Language Teaching Spot agreements with the University of Ruhuna, on 18th January 2022, at the Senate Hall, University of Colombo (UoC). The event was held under the leadership of Vice-Chancellor Senior Prof. Chandrika N. Wijeyaratne, University of Colombo.
The outstanding alliance was signed under the participation of Senior Prof. Sujeewa Amarasena, Vice-Chancellor, University of Ruhuna, Senior Prof. Lasantha Manawadu, Dean Faculty of Arts, UoC, Prof. Wimal Hewamanage, Sri Lankan Director, Confucius Institute, Prof. Ma Zhongwu, Chinese Director, Confucius Institute, Mr. K. A. S. Edward, Register, UoC and the academic staff of Confucius Institute (CIUC).
Both parties were gratified and expressed their satisfaction with a strong expectation of enhancing and promoting Chinese Language and Culture.