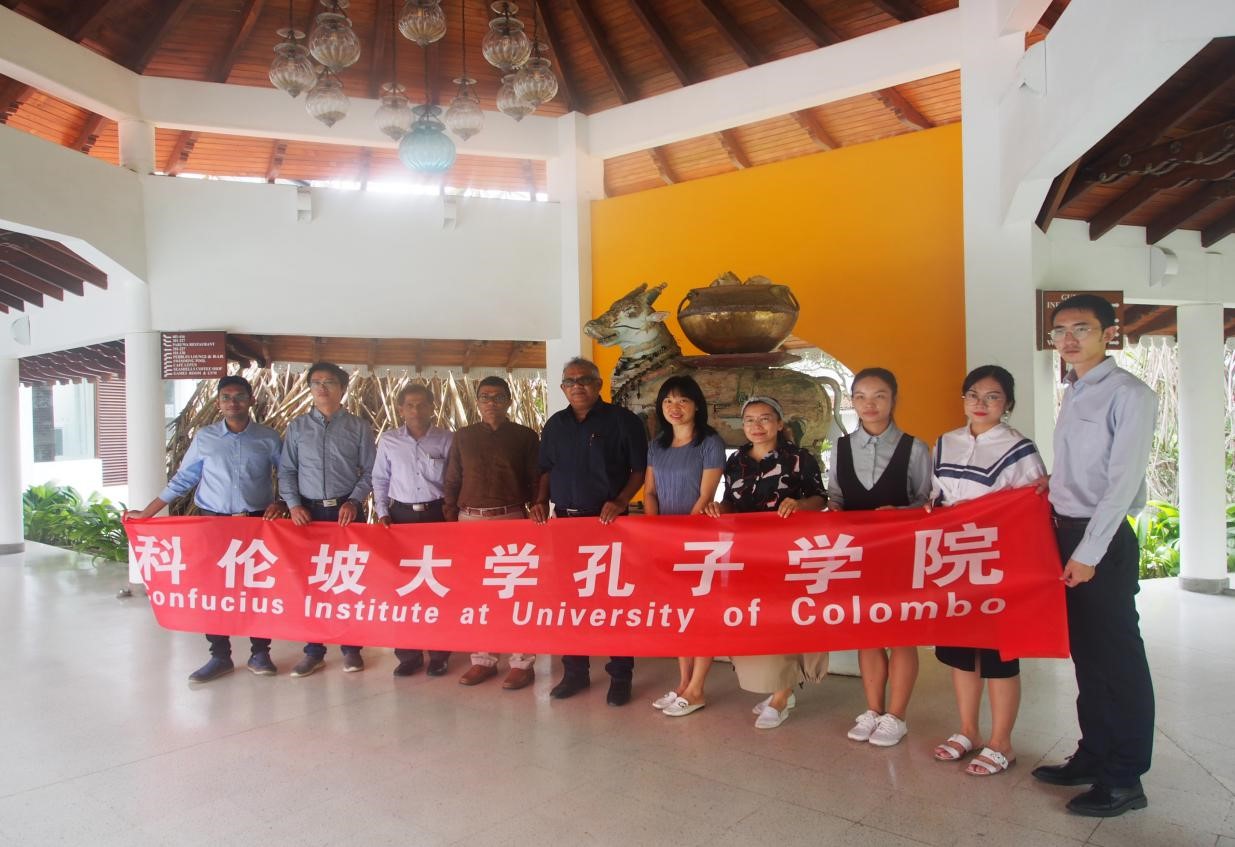 The 1st Academic Staff Training Workshop – Confucius Institute 02nd – 04th Oct.
Aiming to build a high-level Confucius Institute of corresponding academic ability in addition to its Chinese language education, the Confucius Institute, University of Colombo (CIUC) initiated the first Academic Staff Training Workshop for CIUC and the Teaching staff  from 02nd – 04th October 2020.
The Dean, Faculty of Arts – Senior Professor Premakumara de Silva, the Deputy Registrar, Faculty of Arts – Mr. P. M. S. Bandara, Directors of CIUC Dr. Wimal Hewamanage and Professor Huang Wei delivered valuable speeches in this workshop.
Dr. Wimal Hewamanage started the workshop on the first day with speech of "Understanding Sri Lankan Culture".  He discussed about the aspects of potential research on Sri Lankan culture and the significance of academic. Prof. Huang's speech was focused on "Teaching Chinese for Foreigners". She introduced different methods of teaching Chinese to Sri Lankans.
On the second day, Senior Professor Premakumara de Silva's enlightening speech was focused on "How to Write a Research Paper", and it produced a rewarding exposure for the significance of scientific research and academic writing to all academic staff of CIUC. Then the Deputy Registrar, Mr. Bandara demonstrated and introduced the 2020-2024 Goals and Objectives of the University of Colombo and corresponding yearly Action Plan in detail.  It made the administration of UoC and the Faculty clearly, as well as the responsibilities of each academic staff.
CI staff exchanged the reflections on the training and individual academic plan.  As well, the staff agreed to make CIUC as a future leading CI in South Asia. Professor Lei Mingzhen who moderated this session stated that the academic research and the individual efforts are necessary at this stage.