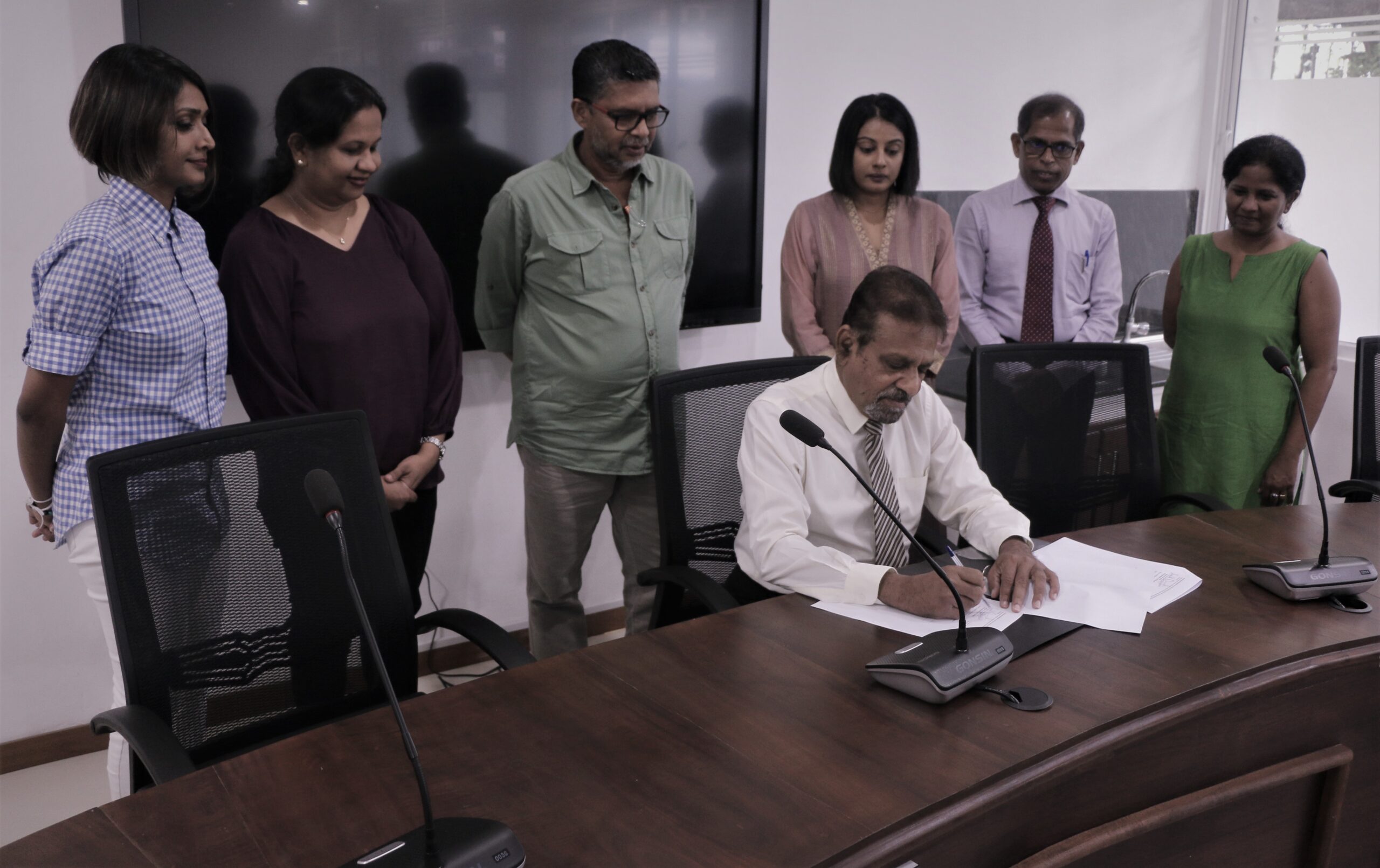 The Signing of the Agreement with Capital Maharaja Group
Youth Wellness Center of the Faculty of Arts has signed a one-year services agreement with the Capital Maharaja Group (GMG) on the two services including providing hygiene wellness education and awareness to undergraduates and offering sanitary napkins for a 20% discount to undergraduates. Dean, Faculty of Arts Professor Lasantha Manawadu was presented at the meeting with the participation of senior officials of the CMG and executive staff members of the YWC.
The event was held on 20th April 2023 at the Faculty Boardroom.