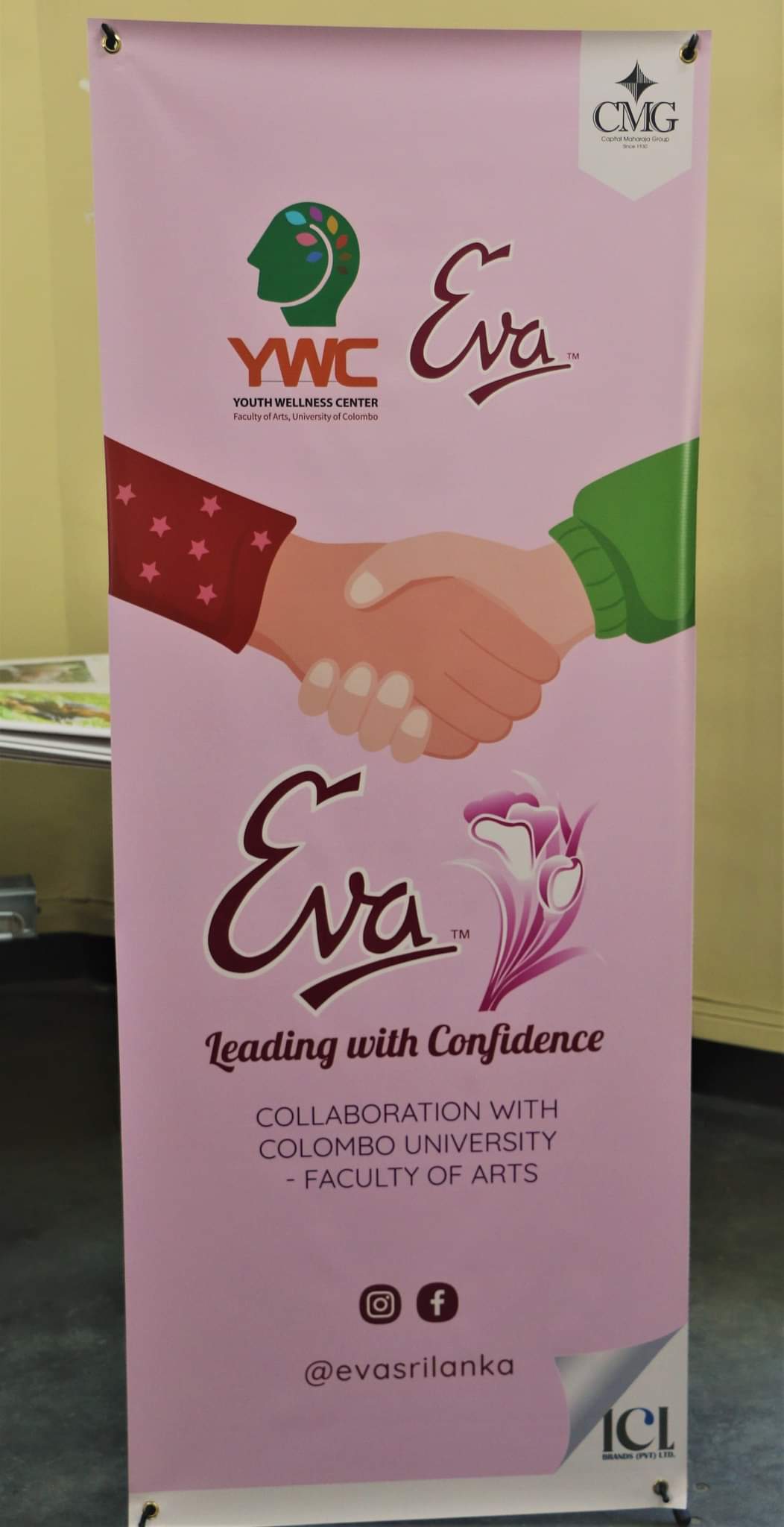 The Suwatha Project
ශාස්ත්‍ර පීඨයේ තරුණ යහජීවන කේන්ද්‍රය මගින් ක්‍රියාත්මක කරන ලබන 'සුවතා ව්‍යාපෘතිය', තරුණ යහජිවන සංවිධානයේ පූර්ණ දායකත්වයෙන් 21 ජුනි 2023 දින ආරම්භ වූ අතර, එහිදී සනිපාරක්ෂක තුවා වට්ටම් මිලකට ලබාගැනීමට අවස්ථාව සැලසෙනු ඇත. සුවතා ව්‍යාපෘතියට The Capital Maharaja Group විසින් පූර්ණ දායකත්වය සපයනු ලැබේ.
The Suwatha Project, which is an initiative of the Youth Wellness Center (YWC), those functions carried out by the Youth Wellness Society (YWS) was launched today on 21st June 2023 at the Girls' Common Room (Ground Floor), Faculty of Arts. The Suwatha Project offers sanitary napkins for a discounted price to students and the staff of the University of Colombo. The opening of the sales was graced by Senior Professor Lasantha Manawadu, Dean of the Faculty of Arts, with also the participation of the academic staff and the students. The Youth Wellness Society carries out the selling process by explicating a novel student-centered business model. The Suwatha Project is solemnly supported by the Capital Maharaja Groups.
Please contact the Youth Wellness Society for selling dates (around once every week).