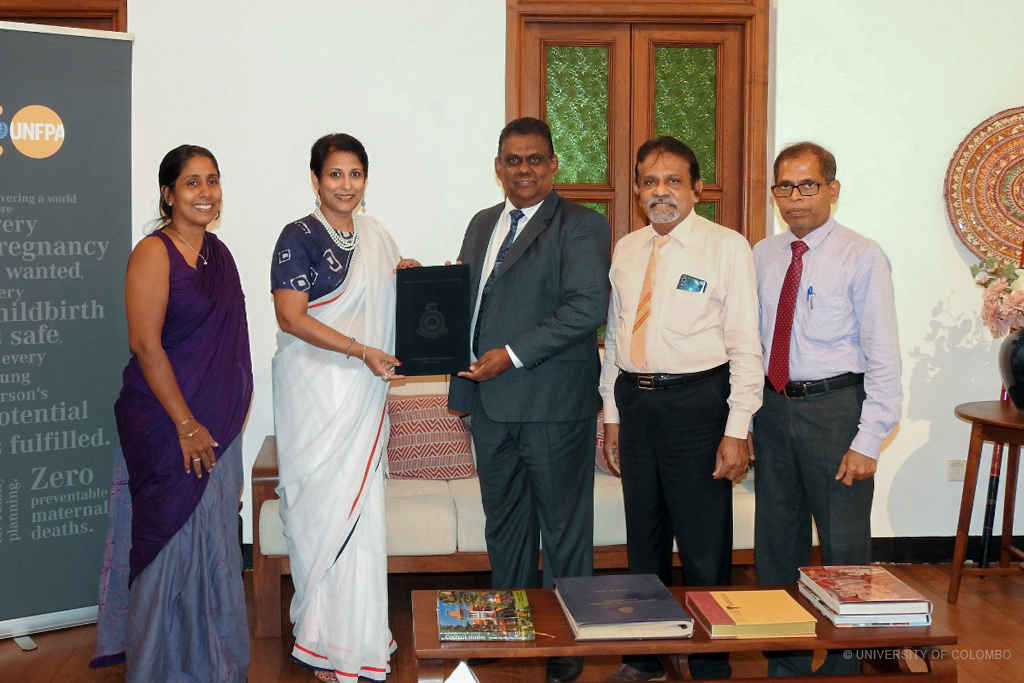 UOC signs an MOU with the United Nations Population Fund (UNFPA)
A memorandum of understanding was signed between the United Nations Population Fund (UNFPA) and the University of Colombo on 29th December 2022. The purpose of the MoU is to design, establish and operationalize a Youth Wellness Centre at the Faculty of Arts to address the wellness needs of students of the Faculty.
Specific Objectives of Collaboration:
To establish a Youth Wellness Centre, as a replicable model, to support the well-being of the students of the Faculty of Arts.
To provide a comprehensive package of services including nutritional and psychosocial counselling, wellness services, Sexual and Reproductive Health Information and services, Menstrual Health Products, Referrals for prevention and response to Gender Based Violence, and related services for support wellness and continuity of quality of education.
To create a referral pathway to work with other local facilities and service providers including to deliver holistic and comprehensive care packages.
The MOU was signed in the presence of the Vice Chancellor, Senior Professor (Chair) HD Karunaratne, the Dean of the Faculty of Arts, Senior Professor Lasantha Manawadu, the Deputy Registrar of the Faculty of Arts, Mr PMS Bandara and as the delegates from UNFPA, Ms Madusha Dissanayake, Assistant Representative and Anushika Amarasinghe, Consultant, Strategic Partnership Development and Resource Mobilization.