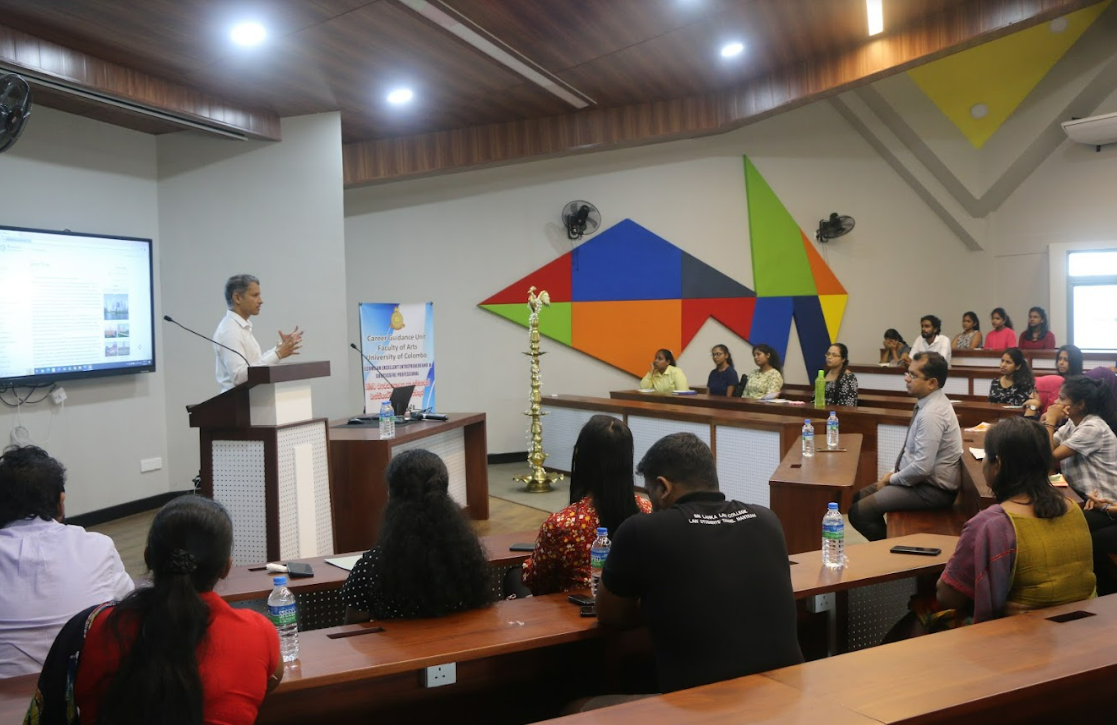 Upadhdhari Viyavasaya Udaanaya 2023 Three-day workshop on Building Entrepreneurship skills of undergraduates of Faculty of Arts
A three day workshop, 'Upadhidhari Viyavasaya Udaanaya 2023' was organized by the Career Guidance Unit of Faculty of Arts in collaboration with National Enterprise Development Authority on 28th, 29th and 30th of April, 2023. Forty five undergraduates representing al日本藤素
l four years of the faculty participated for this workshop.
The inauguration of the workshop was graced Dean of the faculty, Senior Professor Lasantha Manawadu, Senior Lecturer and the Director of the Career Guidance Unit, Faculty of Arts Mr. Saman Wanasinghe, Director of National Enterprise Development Authority (NEDA), Mr. Dhanuka Liyanagamage, , officials of NEDA and members of the Career Guidance Unit Working Committee. After the inauguration, an industry experience sharing session was conducted by Mr. Heminda Jayaweera, Director of TRACE and Chief Operating Officer at Sri Lanka Institute of Nanotechnology (SLINTEC).
The three- day workshop was conducted by master trainer Mr. D.B. Jayathilake and assistant trainer Mr. P.K. Suren. Sessions of the workshop were successfully conducted with the active participation of undergraduates. During the course of the workshop the participants were able to enrich their knowledge on developing a business and a business proposal and recognize the skills and competencies needed in becoming a successful entrepreneur.