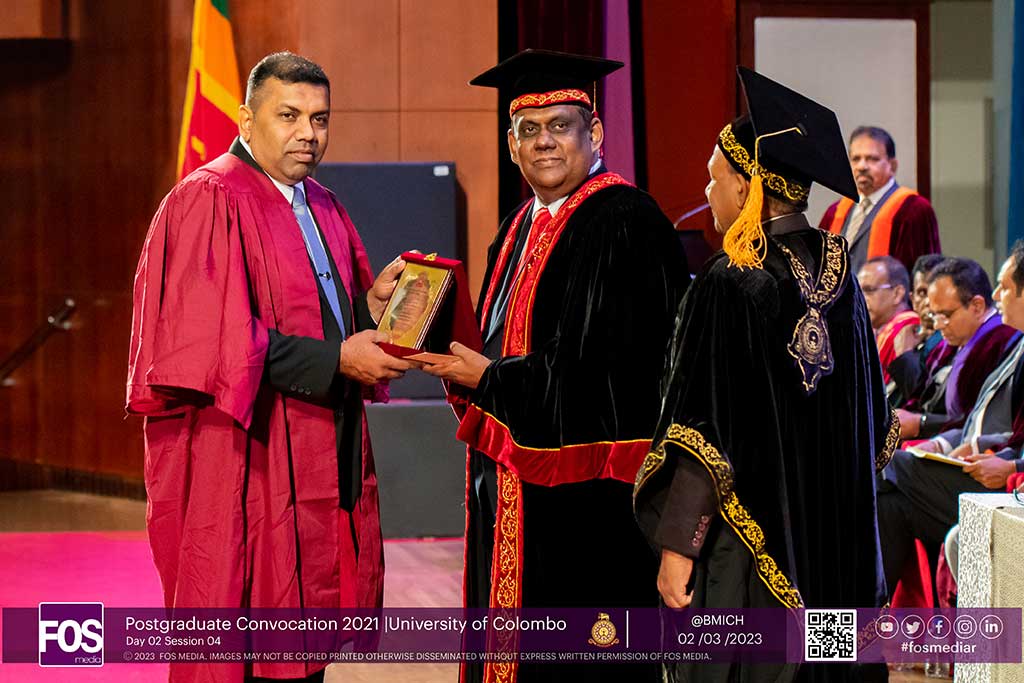 Vice Chancellor's Awards for Research Excellence 2021
Faculty of Arts
Professor Mohamed Mahees is attached to the Department of Sociology, Faculty of Arts. He received his school education from Kuliyapitiya Muslim Vidyalaya and Madeena National College of Naramamala. He earned his Bachelor's degree (Hons) in Sociology from the University of Peradeniya in 1999 and his Master of Arts in Environmental Sociology from the University of Colombo in 2007. He obtained his PhD in Water Resource Management from the Postgraduate Institute of Agriculture, University of Peradeniya in collaboration with the Crossing Boundaries Project of Netherlands in 2011. Prof. Mahees also possesses a Postgraduate Diploma in Counseling which he acquired in 2018 from the Faculty of Education, University of Colombo. He has been engaged in teaching, publishing and other academic works trilingually since 2000.
He has published a number of research papers locally and internationally in the fields of environmental sociology, water resources management, political ecology, disaster politics, human-wildlife conflicts, social harmony, volunteerism, and student counseling. Prof. Mahees has published five books: Environmental Movements in Sri Lanka in 2010, Development Sociology in 2019, Environmental Politics in 2020, Sociology of Social Problems in 2021 and Sociological Theory in 2021.
Prof. Mahees is the current President of the Arts Council of the University of Colombo and the President of the Colombo University Teachers' Association. He is also the Director of the Social Policy and Analysis Centre. He was a former Senior Student Counselor for the University of Colombo. Prof Mahees is the Coordinator for Postgraduate Diploma in Counseling and Psycho-social Support at the Faculty of Graduate Studies. He was also the former Postgraduate Coordinator for the Department of Sociology.