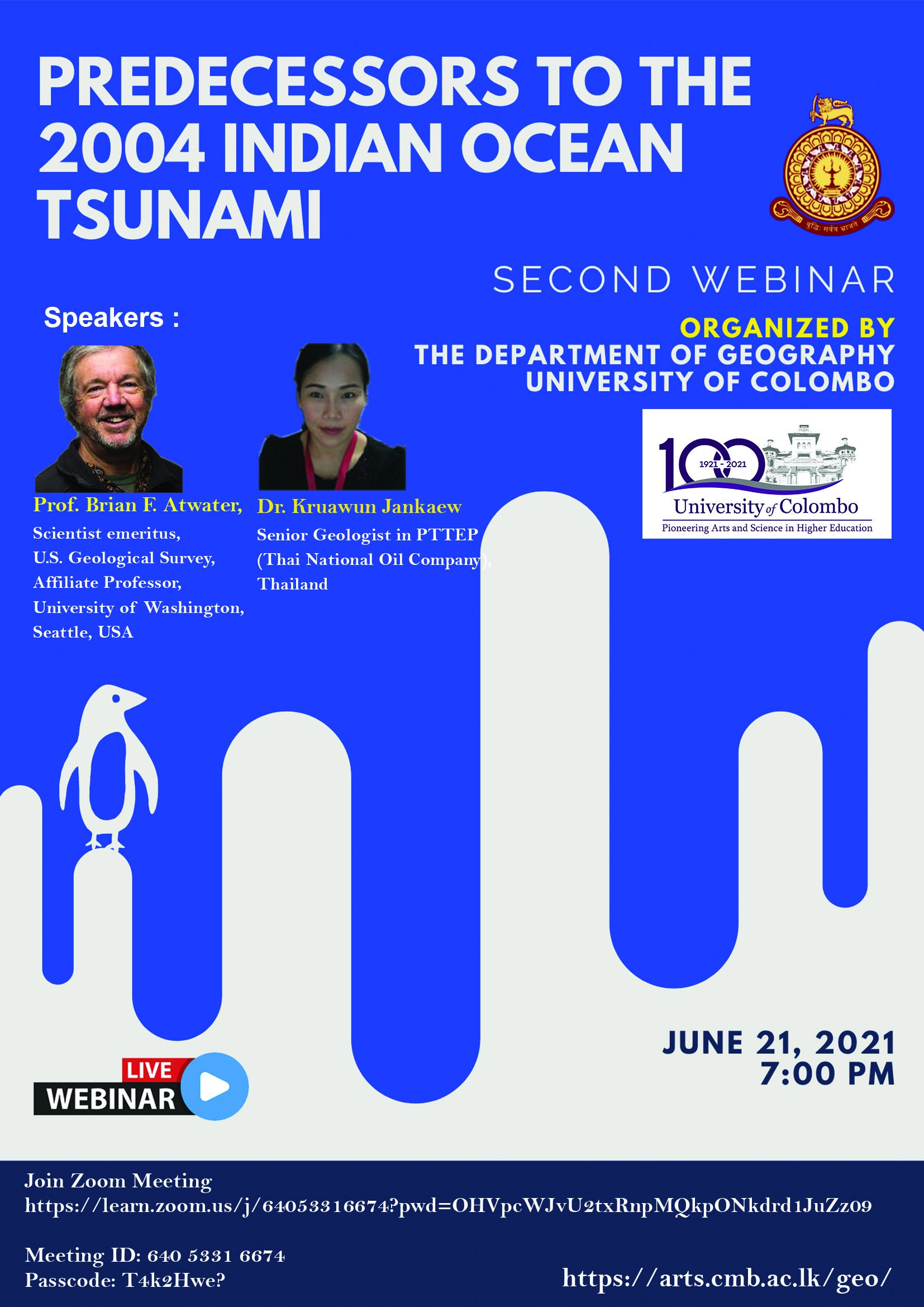 Webinar on Predecessors to the 2004 Indian Ocean Tsunami – 21st June
---
The Department of Geography organized the second webinar on "Predecessors to the 2004 Indian Ocean Tsunami" ,  on 21st June 2021.
The guest Speakers were Prof. Brian F Atwater from USA and Dr. Kruawun Jankew from Thailand. Around 165 participants were gathered in the Webinar.
Biography of Prof. Brian F Atwater
Prof. Brian Atwater has used coastal geology to investigate earthquake and tsunami hazards in the Cascadia region of northwestern North America, and on shores of the Indian Ocean and the northeast Caribbean. He is an affiliate professor at the University of Washington and a scientist emeritus with the U.S. Geological Survey.
Biography of Dr. Kruawun Jankaew
Dr. Kruawun received a PhD in Geology and Petroleum Geology from University of Aberdeen, UK, in 2002. She taught graduate and post graduate levels from 2003-2016 at Mahidol University and Chulalongkorn University. Shen joined Chulalongkorn University 1 month before the 2004 Indian Ocean tsunami and started doing research in paleotsunami then. From 2016 to present She works as a senior geologist in PTTEP (Thai National Oil Company). Her research interest includes tsunami deposits, paleotsunami, natural hazards in addition to petroleum source rock.