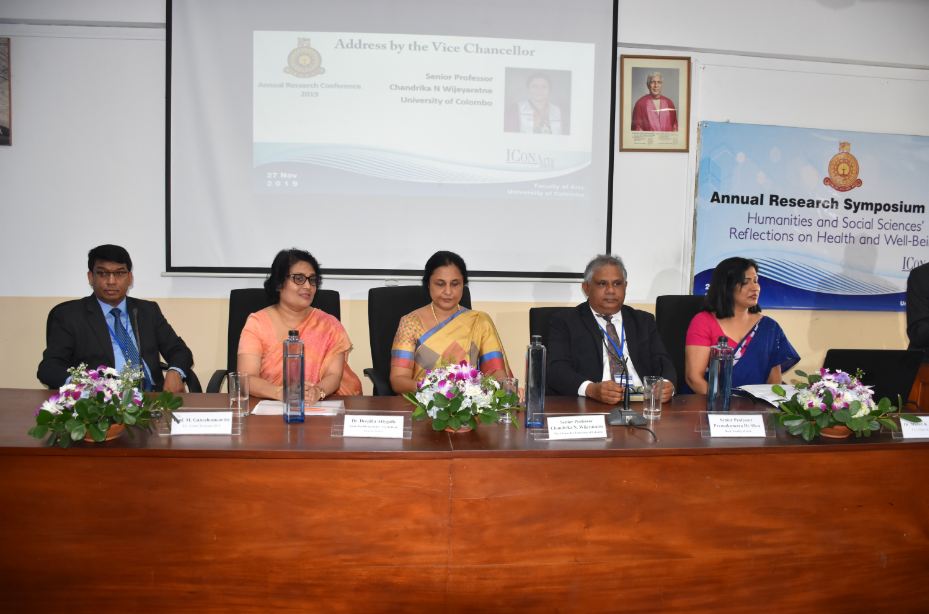 Annual Research Symposium – 2019 : 27th Nov.
The Annual Research Symposium 2019 of the Faculty of Arts was held on 27th November 2019 under the patronage and the guidance of the Vice-Chancellor Senior Professor Chandrika N. Wijeratne and the Dean – Faculty of Arts Senior Professor Premakumara de Silva amidst a distinguished gathering of academics and other participants.
The theme of the Research Symposium was "Humanities and Social Sciences Reflections on Health and Well-Being". Dr. Deepika Attygalle – Senior Health Specialist, Colombo Office, World Bank, South Asia Region delivered the keynote speech at the inauguration ceremony held at the M.B.Ariyapala Auditorium.
The Symposium consisted of nine technical sessions in three parallel venues where 31 abstract presentations based on the research activities of academics were evaluated by relevant experts in respective fields.