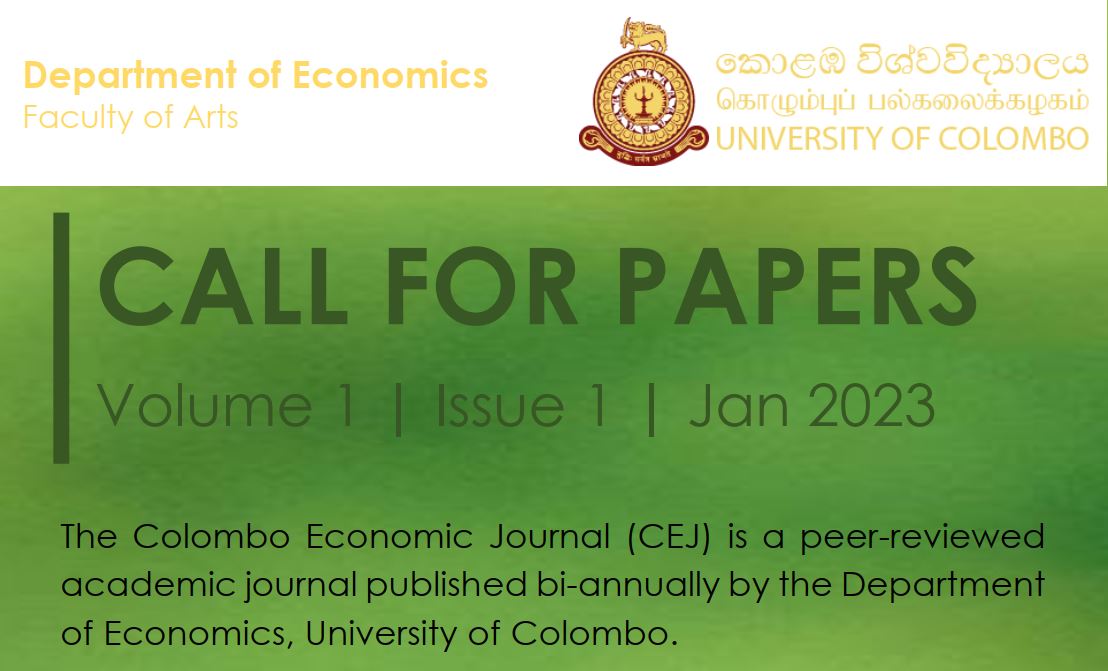 Call for Papers – Colombo Economic Journal (CEJ)
The Colombo Economic Journal (CEJ) is a peer-reviewed academic Journal published bi-annually by the Department of Economics, University of Colombo. Colombo Economic Journal (CEJ) publishes theoretical and empirical papers covering a broad spectrum of topics in economics. The journal aims at academicians, consultants, policymakers, and business managers to publish research work. The journal is pledged to promote researchers with a superfluity of understanding to stimulate new ideas, problem-solving models, and disseminate the experiential class research findings for the benefit of academia, industry, and policymakers.
The CEJ welcomes papers from scholars from universities, research institutes, and international organizations: cej@econ.cmb.ac.lk.
Manuscript/s can be submitted to: cej@econ.cmb.ac.lk
Deadline for the submission of articles for this issue: 15 November 2022
---
---