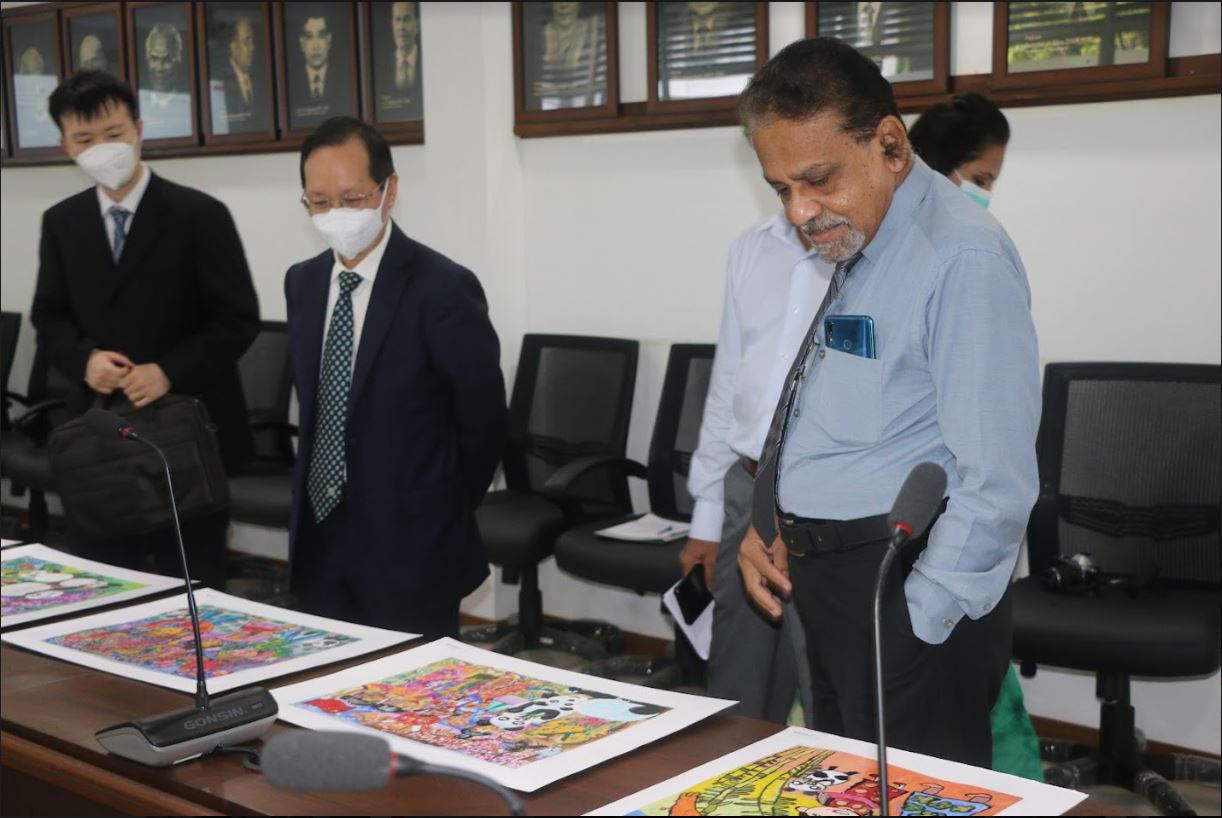 "China in My Eye" Sri Lanka Primary & Secondary School Students' Drawing Competition – 25th Oct.
The Confucius Institute at the University of Colombo together with Beijing Foreign Studies University and Honghe University organized a drawing competition targeting the primary and secondary school students in Sri Lanka to celebrate the 65th anniversary of the establishment of the diplomatic relationship between Sri Lanka and China and also for the promotion of bilateral friendly relations and cooperation between the two countries. The purpose of the event is to expand the understanding of China and Chinese culture, to enhance Chinese learning and to promote cultural exchanges.
CIUC received a total of 760 paintings and 45 were selected for the final round after the proceedings of preliminary and second rounds under the judgment of experts in the field. The final round was held On 25th October 2022 in the Faculty Board Room with the participation of Chen Xiangyuan, Counselor, Chinese Embassy in Sri Lanka, Senior Prof. Lasantha Manawadu-Dean, Faculty of Arts and two subject experts from the University of Visual and Performing Arts, Sri Lanka.
The winners will be announced very soon, and the awarding ceremony will be held on 9th December 2022 at the University of Colombo.