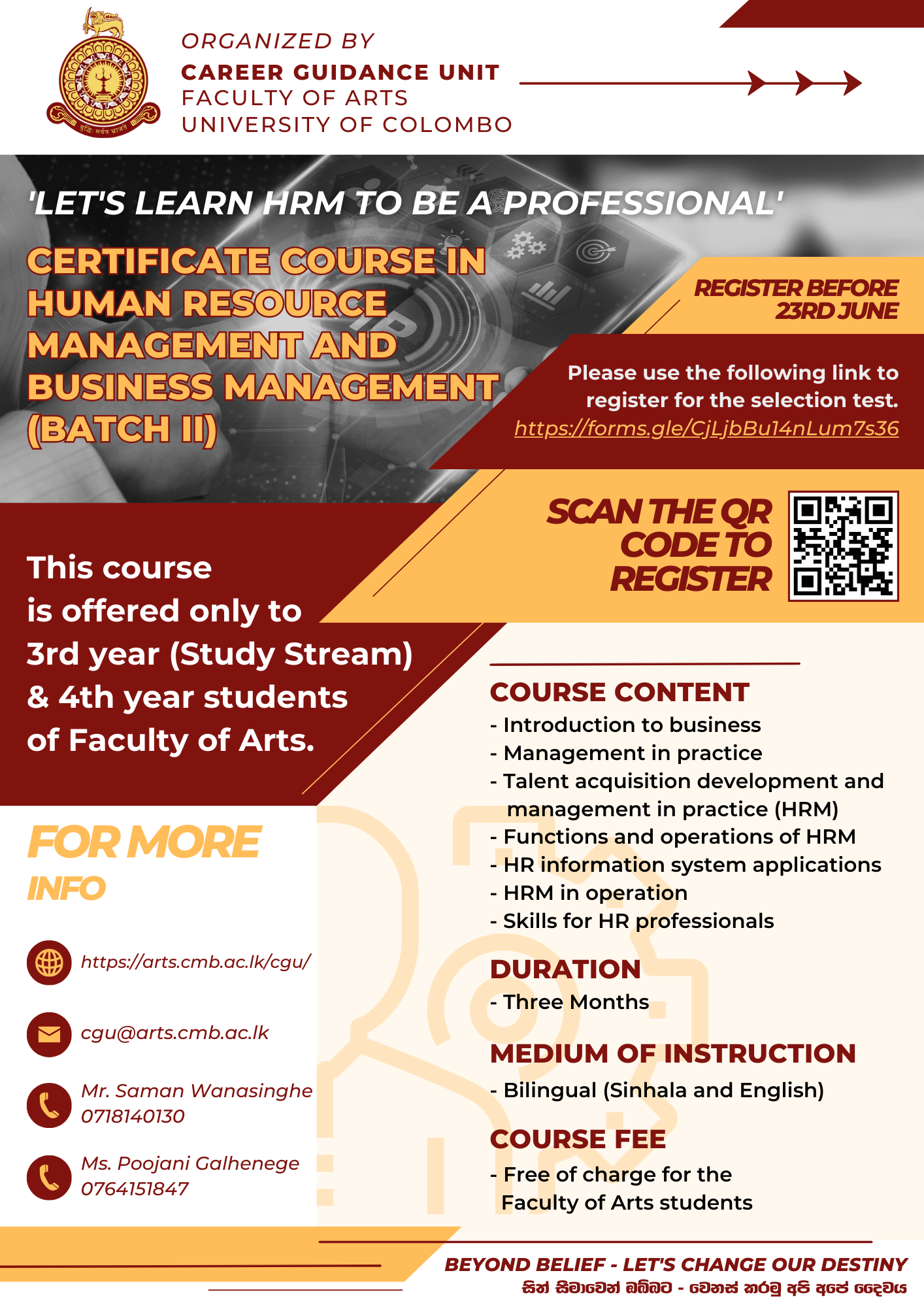 Certificate Course in Human Resource Management and Business Management (Batch 02)
Let's Learn HRM to Be a Professional
 Certificate Course in Human Resource Management and Business Management (Batch II)
Organized by the Career Guidance Unit, Faculty of Arts
This course is offered only for 3rd year (Study Stream) & 4th year students of Faculty of Arts.
150 students will be selected through a selection test.
Course Content :
Introduction to business
Management in practice
Talent acquisition development and management in practice (HRM)
Functions and operations of HRM
HR information system applications
HRM in Operation
Skills for HR professionals
Duration– 03 months
Course is offered free of charge for undergraduates of Faculty of Arts
Please register before 23rd June 2023
Registration Link –  https://forms.gle/dKskwfyFpfRi7rLt9
Scan the QR code to register 

Do not hesitate to contact us for further information.
Mr. Saman Wanasinghe – 0718140130
Ms. Poojanee Galhenege – 0764151847
Beyond Belief – Let's Change Our Destiny –
සිත් සීමාවෙන් ඔබ්බට – වෙනස් කරමු අපි අපේ දෛවය