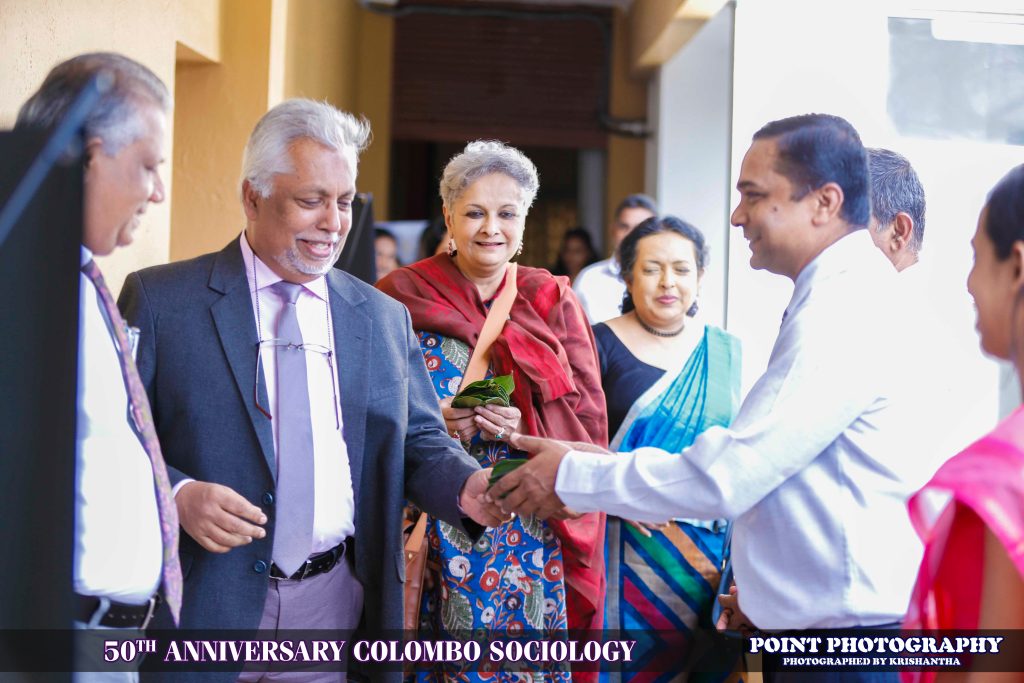 Golden Jubilee Celebrations of the Department of Sociology – 7th March
Teaching of Sociology was introduced at the University of Colombo within the Department of Sociology and Social Welfare in the Faculty of Social Sciences in 1969. Today, the Department of Sociology is one of the largest in the Faculty of Arts, with more than 1,000 students following courses in Sociology at both undergraduate and graduate levels of study. In 2019, the Department of Sociology is completing 50 years of invaluable service.
To celebrate this milestone, the Department is planning to organize a series of events integrating different levels of Sociological experiences to a variety of stakeholders spanning from students, academics and the public. The events are consolidated on the main theme 'Sociology for Everyday Life' merging both academic and everyday perceptions of Sociology. The priority at this milestone is to signify the relevance and application of Sociology to ordinary life by bringing together different layers of experiences from various segments of people in society.
The inaugural ceremony for the celebrations was held on 7th March 2019 at the College House Auditorium of the University of Colombo. The keynote address was delivered by Prof Sujata Patel. Prof Lakshman Dissanayake, the Vice-Chancellor,  was the chief guest for the event.