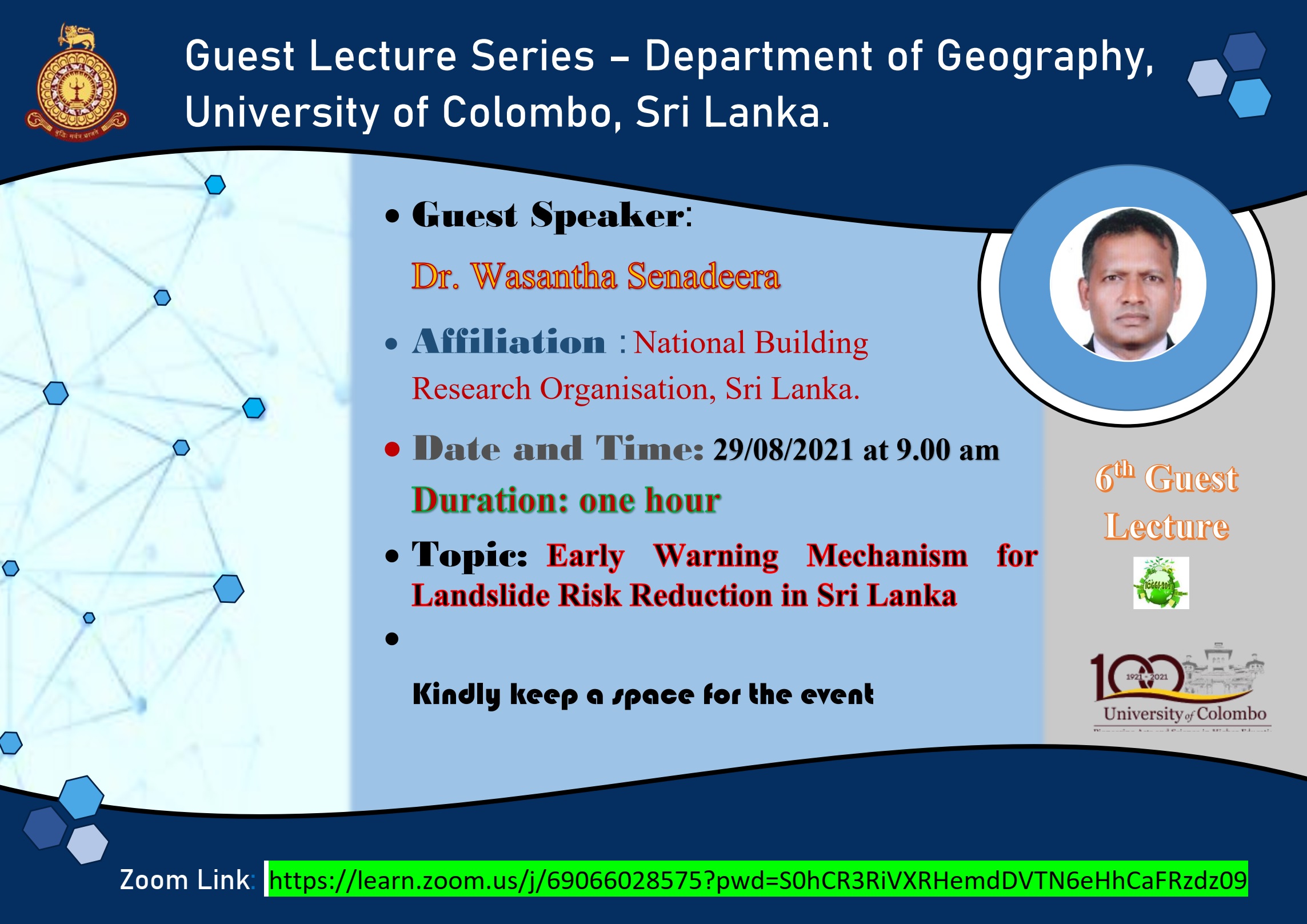 Guest Lecture on 'Early Warning Mechanism for Landslide Risk Reduction in Sri Lanka'-29th Aug.
The sixth guest lecture organized by the Department of Geography, University of Colombo was held on 29th August, 2021 at 9.00am. The guest speaker was Dr. Wasantha Senadeera, Senior Scientist from National Building Research Organization (NBRO).
Dr. Senadeera was a graduate from university of Sri Jayawardhanepura and the doctoral studies were also followed from the same university. Prior to his career at NBRO, he has worked as an environmental officer in upper Kotmale Hydro Power project, and also in UNDP and COSTI.
His lecture was on 'Early Warning Mechanism for Landslide Disaster in Sri Lanka'. There were about 100 participants attended for this guest lecture.