Inter-Departmental Debate Competition – 2021/2022
Debate is one of the academic activities that allows students to express themselves creatively. The Faculty of Arts, University of Colombo organized an Inter-Department Undergraduates Debate competition (Online) in December 2021, coincides with the University centenary year celebrations. The event's objective was to highlight and improve the aesthetic and soft skills of the undergraduates in the Faculty of Arts. Along with the program, a pre-training workshop was held on September 4, 2021. The competition was conducted in Sinhala, Tamil, and English.
The final round of the debate competition took place on June 27, 2022, and the winning and runner-up teams are listed below. The competition had been a fascinating experience for the scholars and the staff.

Winning Teams :
Sinhala Medium
Department of Political Science and Public Policy
---
---
Tamil Medium
Department of Geography
---
---
English Medium
Department of International Relations
---
---
Organizing Committee Members
Chair – Senior Prof. Lasantha Manawadu (Dean, Faculty of Arts)
Prof. Nirmal Dewasiri
Dr. Premasiri Nagasinghe (Chief organizer)
Dr. Fareena Ruzaik
Dr. Kumudu Karunarathne
Dr. Darshi Silva
Dr. Keerthi Ariyadasa
Dr. Deepachandi Abeysinghe
Mr. Saman Wanasinghe
Ms. Nadeesha Jayathunga (Secretary)
Ms. Nideka Nanayakkara
Mr. P. Krishanthan
Ms. Nipuni Kaushalya
Mr. Pasan Padukkage
---
---
Final Round – 27th June 2022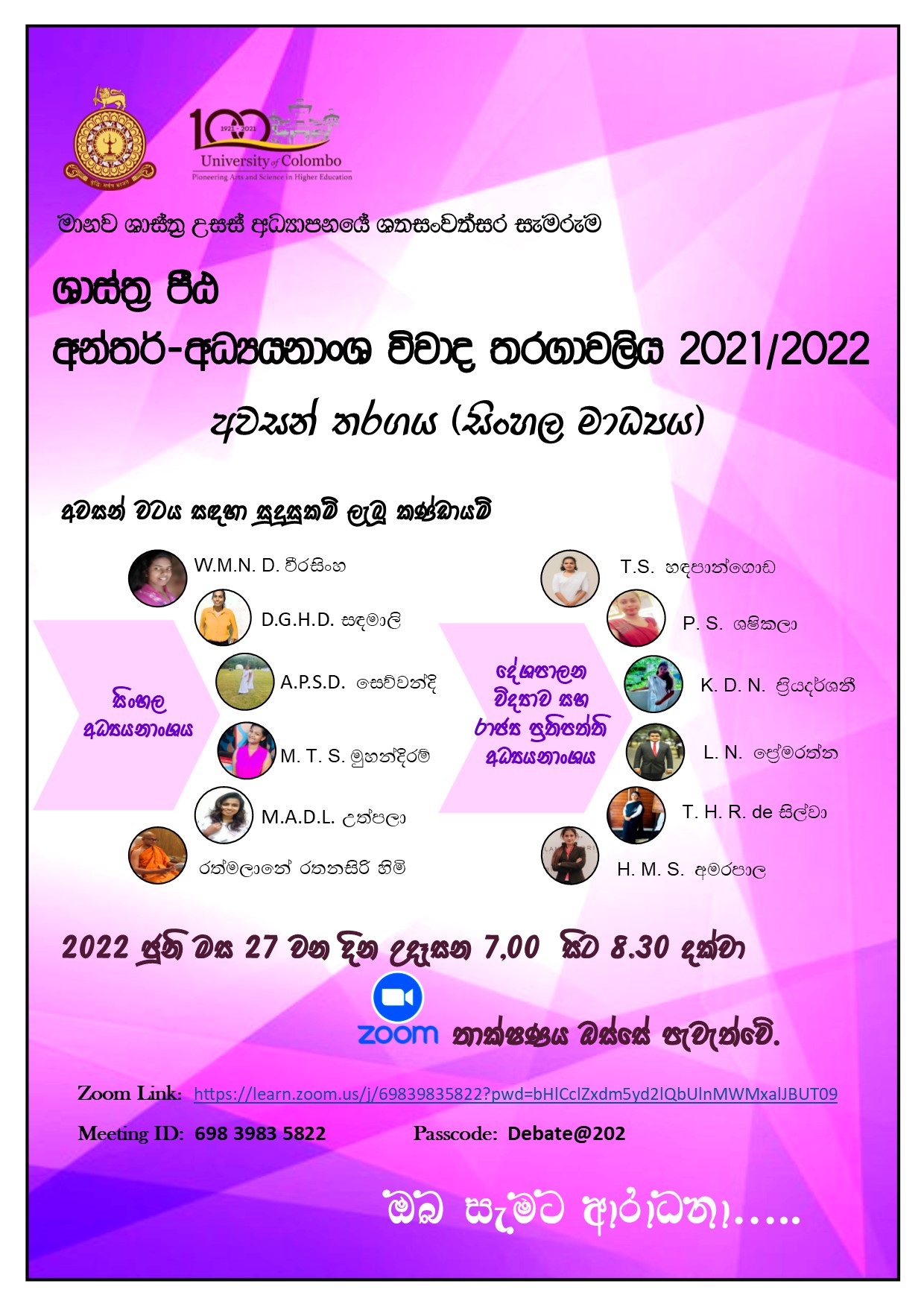 ---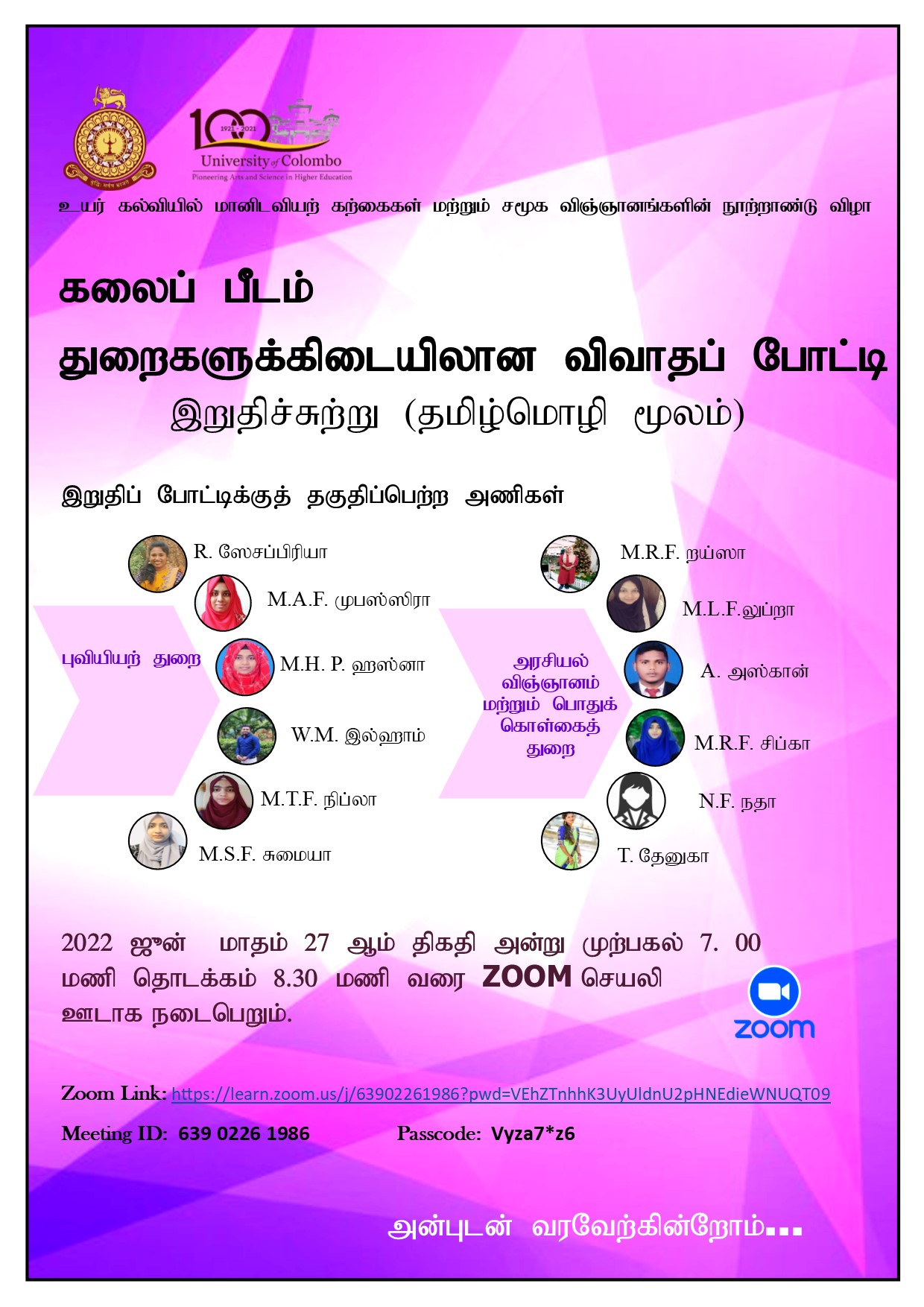 ---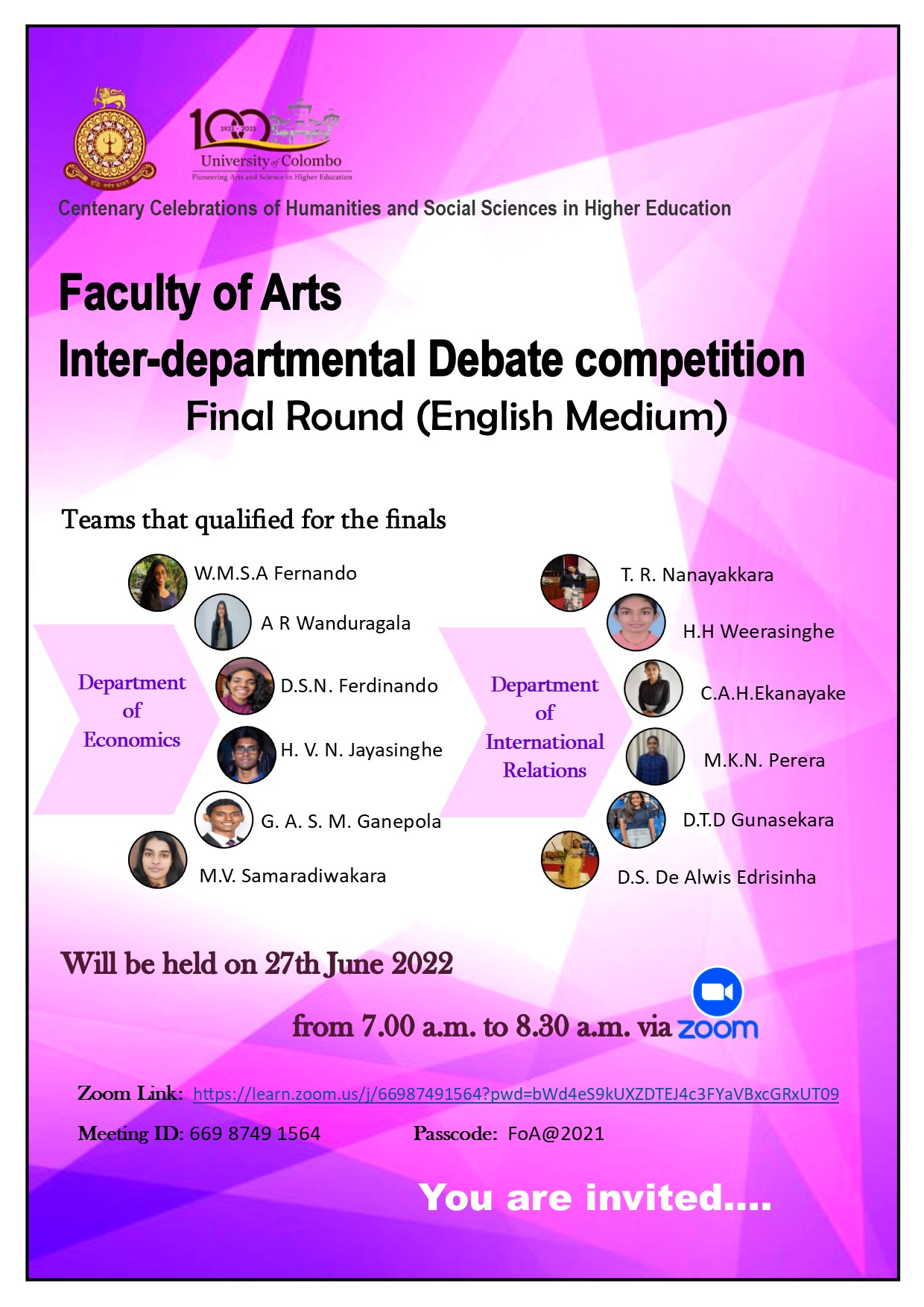 ---
---
Semi-Final Round – 27th January and 31st January 2022
---
---
2nd Round – Sinhala Medium – 06th January and 09th January 2022
---
---
Training Workshops :  04th September 2021
---
---