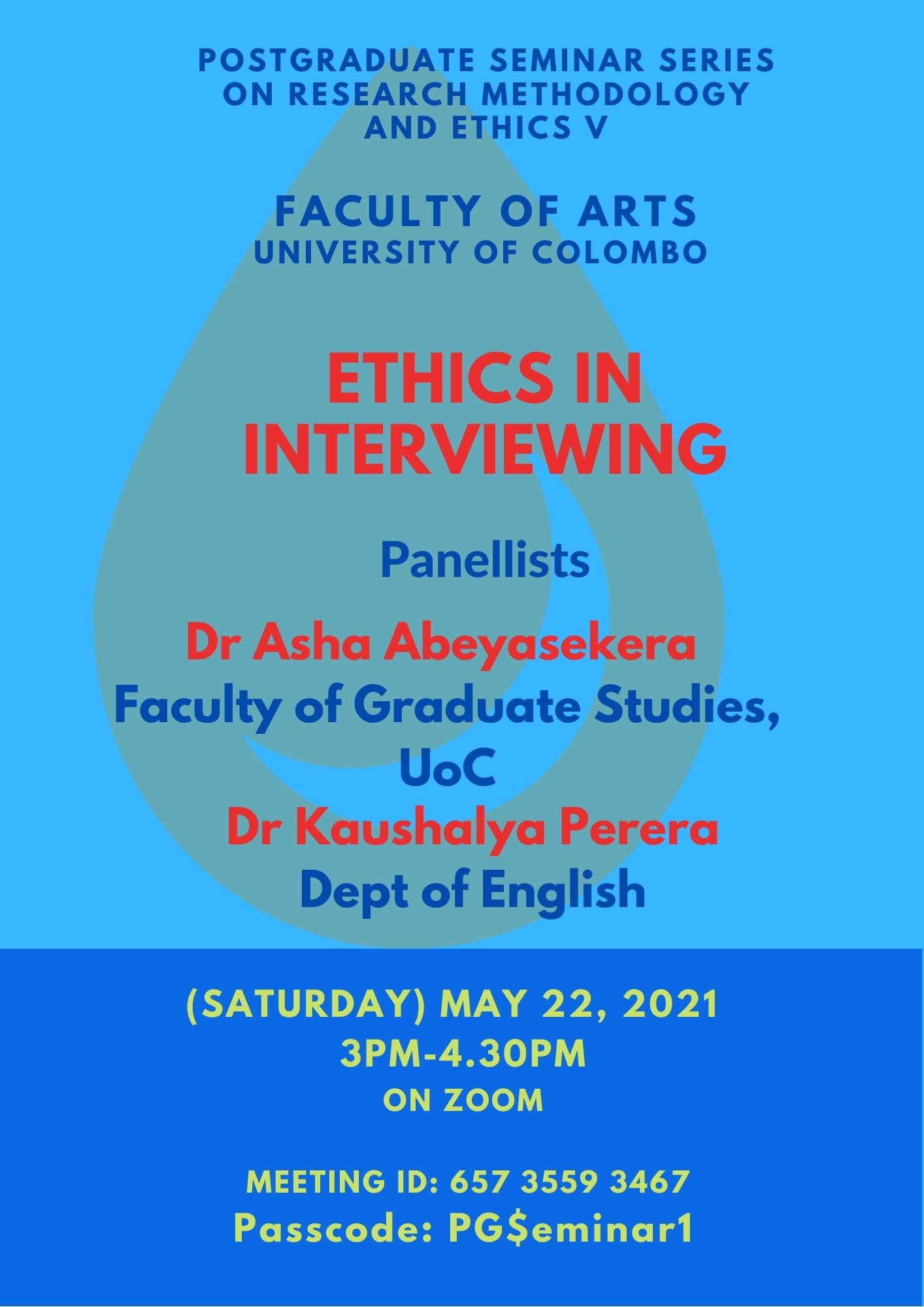 Research Ethics in Surveys – Postgraduate Seminar 5 – 22nd May
This seminar, held on 22 May 2021 (Saturday) via zoom at 3pm, focused on the ethical concerns related to interviews, a common data collection method in qualitative studies. The panellists discussed ethical issues in preparing for interviews and writing the analysis of interview related data.
The panelists for Seminar 5 were Dr Asha Abeyasekera (Faculty of Graduate Studies, UoC) and Dr Kaushalya Perera (Dept of English) and the discussion was chaired and moderated by Prof Dushyanthi Mendis (Dept of English and Member, ERC).
This was the fifth in the Postgraduate Seminar Series on Research Methodology and Ethics organized by the Faculty of Arts in collaboration with the Ethics Review Committee of the Faculty of Arts, University of Colombo.
This and all previous seminars of this series can be viewed on the Faculty of Arts youtube channel.