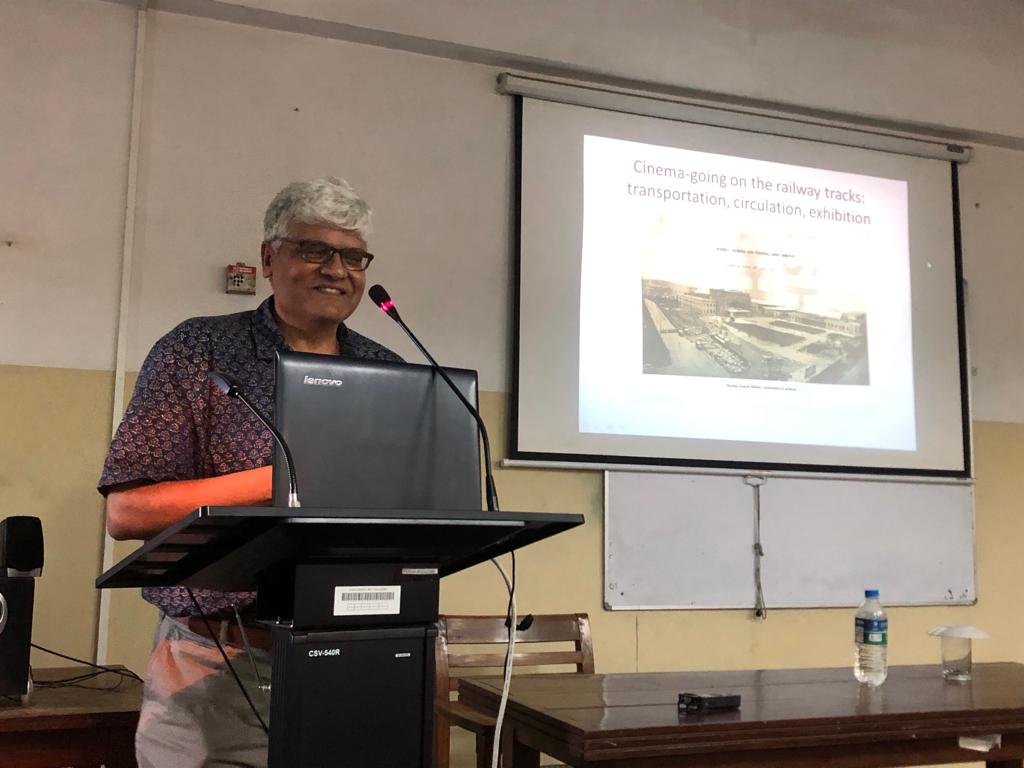 Talk by Prof. Ravi Vasudevan – 08th July
Professor Ravi Vasudevan delivered a talk titled 'Cinema-Going On the Railway Tracks: Transportation, Circulation and Exhibition of Information Film in Colonial India' at the Department of English, University of Colombo on Monday 8 July 2019 at 3pm.
Professor Ravi Vasudevan co-directs the Centre for the Study of Developing Societies (CSDS) media and urban studies programme Sarai in Delhi. He is an editorial advisor to the film studies journals Screen, Cinema and Cie, and Reframe. He is also guest faculty at the Jawaharlal Nehru University in Delhi and the Jadavpur University in Kolkata.