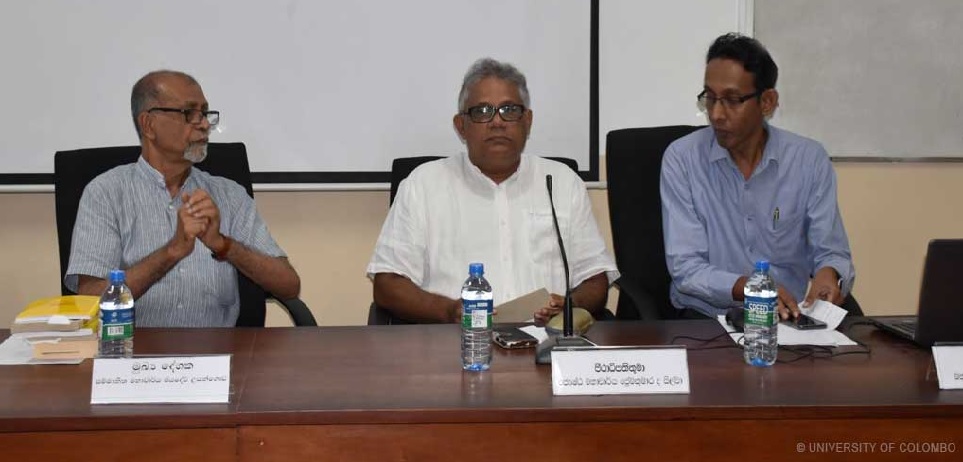 75th Anniversary of Gamperaliya (ගම්පෙරලිය) Novel (1944 – 2019) – 4th July
A seminar to commemorate the 75th anniversary of Gamperaliya novel written by Martin Wickramasinghe was held on 4th July 2019 at 9.30 am – 12.30 pm at the M. B. Ariyapala Auditorium, Department of Sinhala. The seminar focused on socio- political and literary context of Gamperaliya novel. The keynote lecture was delivered by Emeritus Professor Jayadeva Uyangoda, University of Colombo.
A book exhibition and the screening of Gamperaliya film was also held in connection with this occasion. Several professors, lecturers, officials of the Martin Wickramasinghe Trust and students following the Sinhala Special degree and MA programmes participated in this event. The event was organized by the Department of Sinhala in collaboration with the Martin Wickramasinghe Trust.