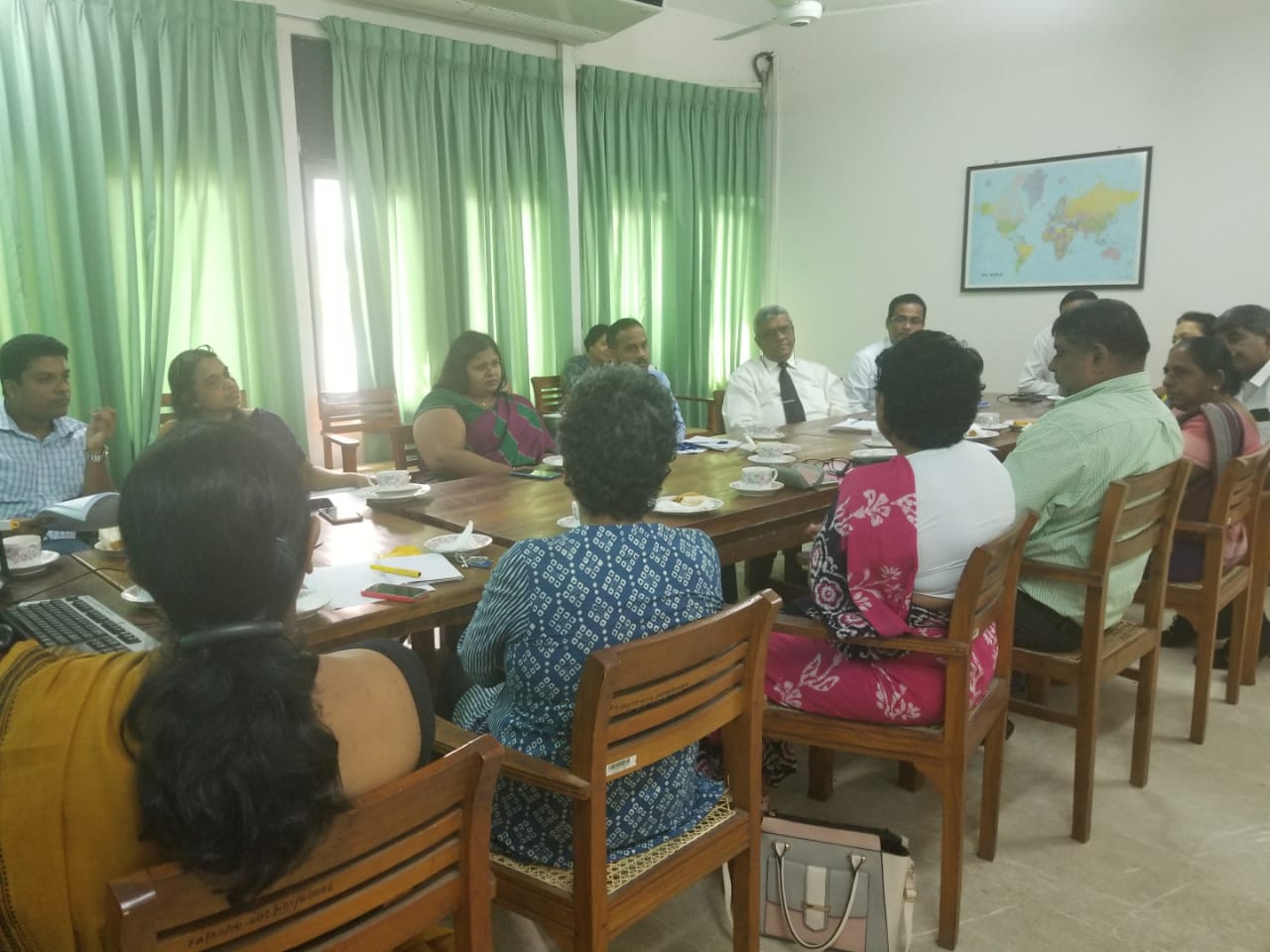 Undergraduate Curriculum Review: Consultation Session with Industrial Sector – 5th Nov.
A consultation session of the industrial sector for the undergraduate curriculum review was held successfully on the 5th of November 2019 from 9.00 am onwards at the Department Seminar room. The objective of the session was to explore the gap between the undergraduate degrees provided by the department and the requirements of the employment sector.
A number of individuals representing a variety of key organizations participated in the event. These included Mr. Induka Senanayake, Director, MBSL Insurance, Mr. Samarakkody, Additional Director General, DMC, Ms. Malraji Wanniarachchi, Senior Advisor Development, Norwegian Embassy, Mrs. Bhadrani Senanayake, Director Research and Mr. Thamara Darshana, Research officer of the National Dangerous Drug Control Board, Mr. Chinthaka, Scientist, NBRO, Mr. Damith, Deputy Director, Janathakshan Ltd, Mr. Divakar Ratnadurai, National Director, SOS.