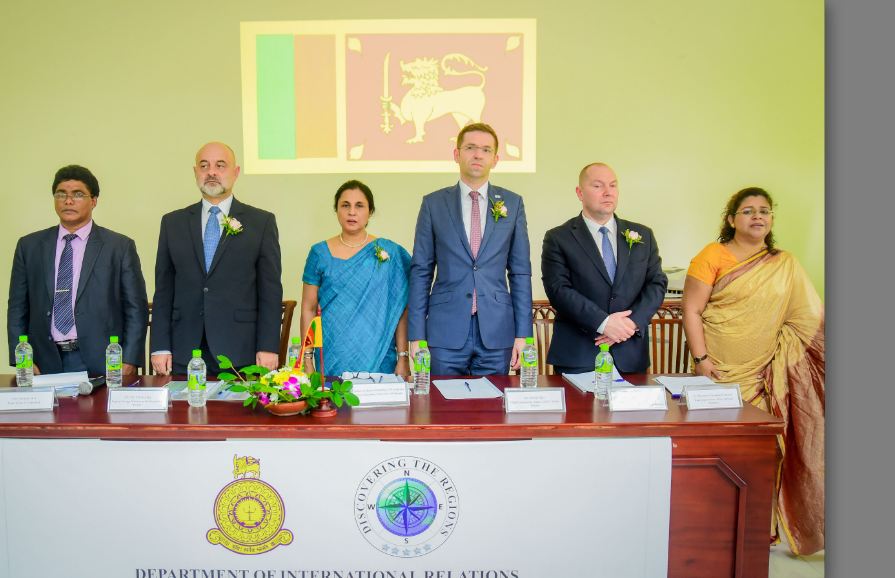 Conference on 'Discovering Central Europe and the Asia-Pacific' : 5th – 6th Nov. 2019
The Departments of International Relations and Economics from the Faculty of Arts, University of Colombo, Sri Lanka in collaboration with the Faculty of Political Science and International Studies, University of Warsaw, Republic of Poland held a two day Conference titled: 'Discovering Central Europe and the Asia-Pacific: Harnessing the future of Poland-Sri Lanka Relations through multi-track diplomacy and responsible business' on the 5th and 6th of November 2019 at the Faculty of Graduate Studies.
The first day of the Conference marked the inauguration session with the presence of the Deputy Foreign Minister of the Republic of Poland, H.E. Mr. Maciej Lang and the Vice Chancellor Colombo University Senior Professor Chandrika N. Wijeyaratne. The session also marked the symbolic exchange of a MOU between the University of Colombo and University of Warsaw on education development. This session was followed by 4 panel discussions on the topics of Multi-Track Diplomacy through Responsible Business, Multi-Track Diplomacy and Education, Multi-track diplomacy and Cross-Cultural Education and Responsible Business Prospects and Eco-Tourism.
The second day featured an academic discussion session which enabled scholars from the University of Warsaw and Colombo to present their research and findings on the themes of 'Asia-Pacific' and '
Law and Justice.'