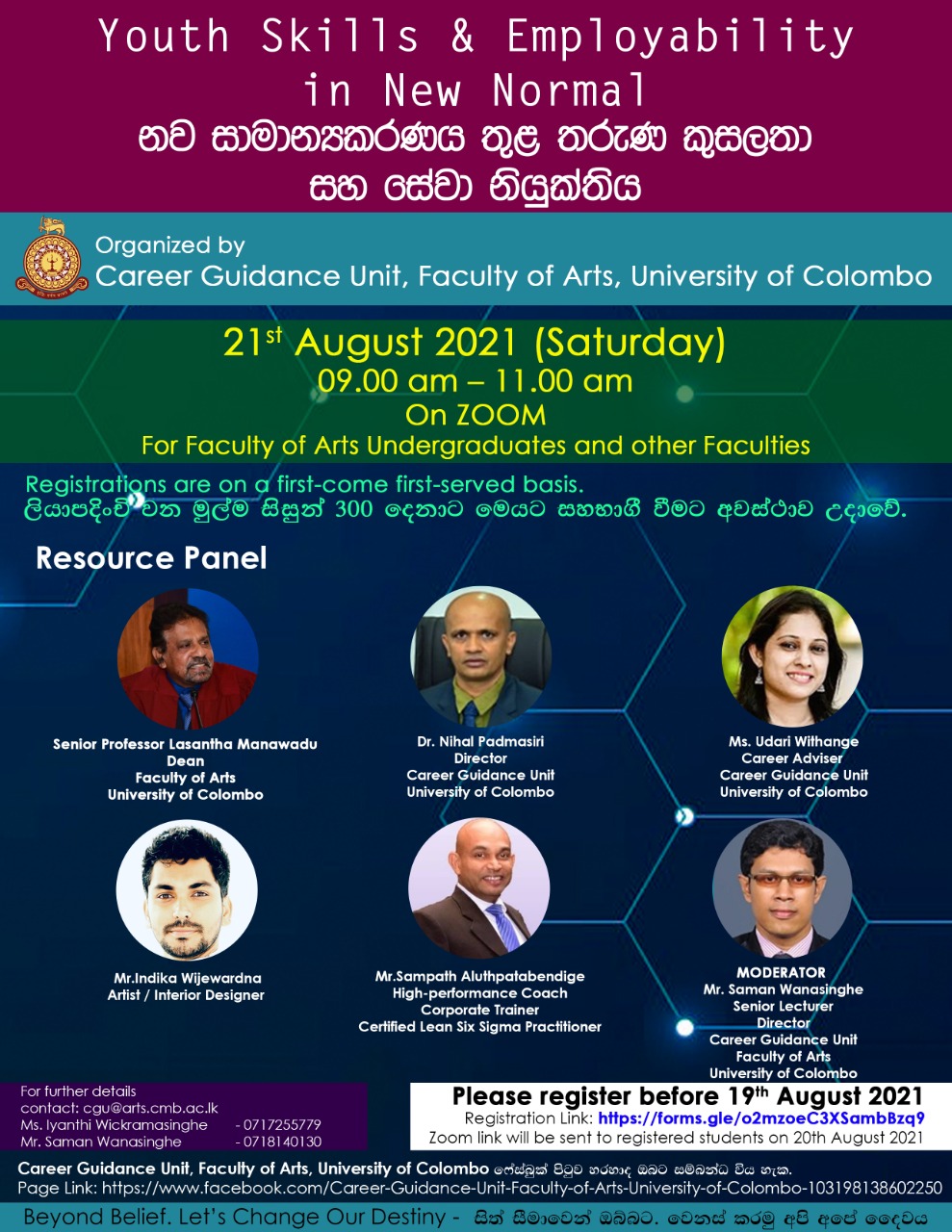 Workshop on "Youth Skills & Employability in New Normal" – 21st August
නව සාමාන්‍යකරණ තත්වය තුළ තරුණ කුසලතා සහ සේවා නියුක්තිය
21st August 2021 (Saturday)
For Faculty of Arts Undergraduates and other Faculties
විශේෂිත වැඩමුලුව ඔබ සඳහාමයි.
Registrations are on a first-come-first-served basis.
ලියාපදිංචිවන මුල්ම සිසුන් 300 දෙනාට මෙයට සහභාගී වීමට අවස්ථාව උදාවේ.
Please register before 19th August 2021
Zoom link will be sent for registered students on 20th August 2021.
Career Guidance Unit, Faculty of Arts, University of Colombo ෆේස්බුක් පිටුව හරහාද ඔබට සම්බන්ධ විය හැක. 
For further details contact: cgu@arts.cmb.ac.lk
Ms. Iyanthi Wickramasinghe – 0717255779
Mr. Saman Wanasinghe – 0718140130
Beyond Belief – Let's Change Our Destiny – සිත් සීමාවෙන් ඔබ්බට – වෙනස් කරමු අපි අපේ දෛවය
Organized by
Career Guidance Unit
Faculty of Arts